Egypt spends LE1B in 2 fiscal years on 96 projects for the disabled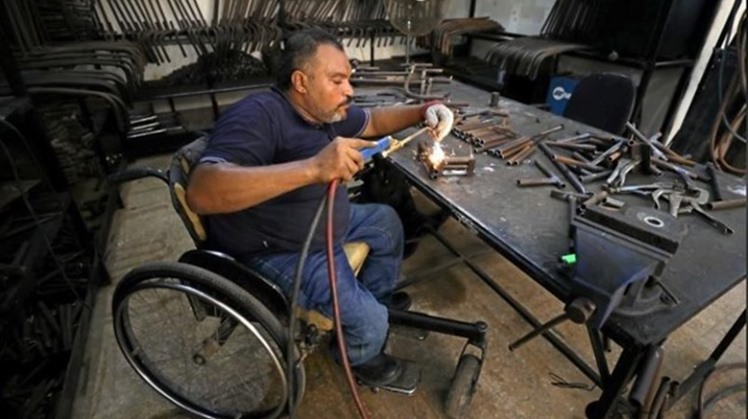 Wed, Feb. 17, 2021
CAIRO - 17 February 2021: Egypt's Minister of Planning and Economic Development, Hala El-Said, stated Wednesday that the government directed public investments of about LE1 billion in FY2019/2020 and FY2020/2021 to implement 96 development projects for people with special needs.



That was during an expert dialogue the ministry held via videoconferencing on the "conceptual manual for a sustainable development plan responsive to different social groups", which was prepared in cooperation with the "Macroeconomic Reform and Stability" project funded by the United States Agency for International Development.



The dialogue was held with the participation of more than 25 experts and representatives from some ministries and agencies, most notably the College of Economics and Political Science, the National Council for Women, and the National Council for Disability Affairs.



El-Said stated that Egypt's Vision 2030 emphasized achieving justice and equality in rights and opportunities, empowering women, youth, and the neediest groups, as well as supporting the participation of all groups in the development process.



Dr. Jamil Helmy, assistant minister for follow up on the sustainable development plan, presented the efforts made to integrate gender issues into sustainable development plans, pointing out that the manual is a reference document that aims to help ministries and agencies understand and implement responsive planning for social groups, by identifying the needs of different social groups.



That is by accurately monitoring the development gaps between these groups, and thus directing public spending to meet these gaps, in a way that contributes to achieving Egypt Vision 2030 and the UN goals of sustainable development.



Helmy referred to the "project life cycle" including preparing feasibility studies, determining the impact of projects on these groups, designing the projects in a way that takes into account their needs, the stage of financing and operation, and providing decent job opportunities for these groups.



The assistant minister of planning stressed the need for initiatives and projects to meet the development gaps related to these groups at the governorate level, pointing out to the efforts of some prominent private sector companies to take into account gender issues.