Sky Abu Dhabi announces entering into Egypt's market, plans to invest LE15B in Egyptian real estate market within 2 years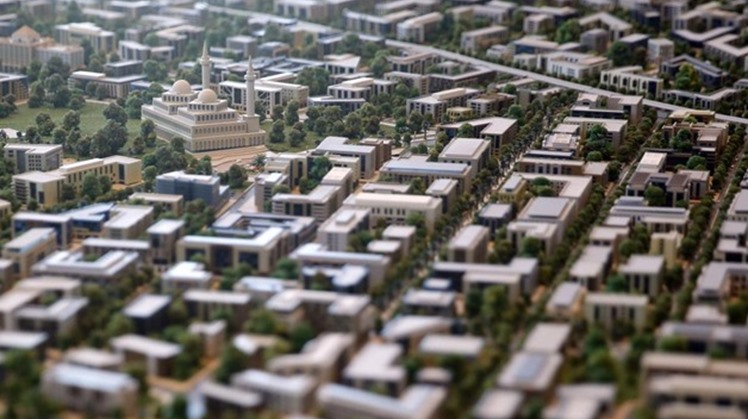 Tue, Feb. 2, 2021
CAIRO – 2 February 2021: UAE-based Company, Sky Abu Dhabi Real Estate Development, the real estate arm of Diamond Group, announced Tuesday its entry into the Egyptian market.



Owner of Diamond Group, Saleh Muhammad Bin Nasra, said that Sky Abu Dhabi aims to invest about LE 15 billion in Egypt within two years.



According to Nasra, the company will start its investment in the New Administrative Capital with investments of LE 4 billion.



For his part, CEO of Diamond Group and Sky Abu Dhabi Real Estate Development Company, Abdel Rahman Agamy, said that this comes within the company's strategy to expand regionally and internationally, and in light of the competitive advantages enjoyed by investing in Egypt, especially in the real estate sector.



Agamy added, during a press conference, that the company's first project in Egypt, is located on an area of ​​23 feddans in the New Administrative Capital, with a residential commercial and administrative activity, providing about 270,000 direct and indirect job opportunities.



He explained that the project includes about 1,000 housing units, in addition to commercial and administrative units and entertainment areas, noting that the project is divided into 80 percent residential and 20 percent commercial, and its implementation is scheduled to start within the next week, to be completed within 4 years.



Agamy added that the company has established a contracting company to implement its targeted projects in Egypt, stressing that a study is underway to expand in Cairo or the northern coast in view of the investment opportunities available in the market.



For his part, CEO of the commercial sector at Sky Abu Dhabi, Mostafa Salah, indicated that the company aims to achieve about LE 1.5 billion in sales from its projects in the Administrative Capital during 2021.



Salah noted that the company acquired the land from the Administrative Capital Company at a value of LE 650 million, and it is expected to pump about LE 250 million into the project during 2021.



The Emirati Diamond Group operates in the field of real estate services, with investments amounting to $1 billion, and with a portfolio of projects that reach more than 17 projects in the UAE.