Egypt secures $2.69B for Sinai development in 2020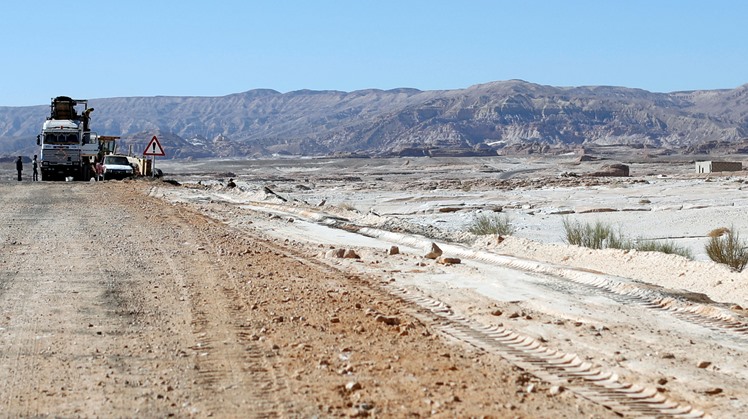 Tue, Dec. 22, 2020
CAIRO – 22 December 2020: Egypt secured $2,698 billion in 2020 for the development of several projects in the Sinai Peninsula, according to the Ministry of International Cooperation's Annual Report for 2020.



The ministry noted that this fund came as an Egyptian partnership with several financing institutions (the Saudi Fund for Development, the Kuwaiti Fund for Arab Economic Development, the Arab Fund for Economic and Social Development).



According to the report, the fund is used to a diverse portfolio of sectors including transportation and infrastructure, higher education and scientific research, agricultural development, community development, irrigation and water resources.



"Sinai's story is one that is multifaceted. There is culture, history, communities, and impactful development. But there is also so much more that cannot be restricted to words.


Our current efforts are aimed towards putting integrated sustainability at the heart of development projects to unleash the potential and development of communities through diversifying their sources of income and increasing agricultural activity," it stated.



The Ministry's Annual Report for 2020 titled "International Partnerships for Sustainable Development: Writing the Future in a Changing Global Dynamic", a detailed breakdown of the year showcases multilateralism, Economic Diplomacy, the COVID-19 response plan, and allocation of financing to sectors aligned with corresponding Sustainable Development Goals (SDGs).



Regarding governance, the Ministry also secured $68 million in governance from cooperation with USAID, the World Bank, China, and Spain. SDG 16: Peace, Justice, and Strong Institutions includes 32 projects making up for $240 million and 0.9% of total ODA financing.



"Egypt scored the highest implementation of a national reporting platform for the Sustainable Development Goals (SDGs) by 50% in the region, as reported by the United Nations Economic and Social Commission for Western Asia (ESCWA)," it pointed.





As for multilateralism & partnerships to Accelerate the Goals, there are 5 major projects under SDG 17: Partnerships for the Goals totaling 19.7 million. This is alongside development projects in every aforementioned sector that includes global development partners.



"Egypt accelerates both its national agenda goals and the UN SDGs through partnerships with various institutions such as the UN, USAID, the EU, and countries around the world," it clarified.



The report noted that through partnerships, economic growth is stronger. Egypt's economic and development performance was singled out and celebrated in 2020, driven by sound policy choices and robust partnerships that have supported economic growth and employment, despite the pandemic. In the EBRD Regional Economic Prospects report issued in October 2020, Egypt is the only economy forecasted to grow by 2% in 2020 and projected to rebound by 5% in 2021.