Egypt's Gov't expenditure to rise by 6%, revenues by 18 % in FY 2020/21 budget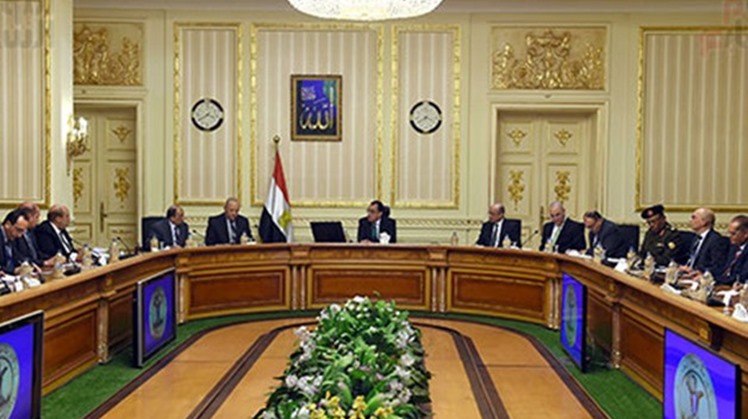 Tue, Jun. 23, 2020
CAIRO - 22 June 2020: The information center of the Cabinet published an infrograph highlighting financial allocations for the development and services sectors that are meant to improve living standards of citizens, after announcing the biggest budget in Egypt's history for fiscal year 2020/21.

Reaping the fruits of national economic reforms alongside the easing of the economic repercussions of the novel coronavirus are the key features of the 2020/21 budget.

The infrograph showed an expected rise in the FY 2020/21 budget expenditure by six percent to reach EGP 1.7 trillion, compared with EGP 1.6 trillion in FY 2019/20.

Revenues are projected to increase by 18 percent to record EGP 1.3 trillion in 2020/21, against EGP 1.1 trillion in 2019/20.

The FY 2020/21 budget deficit is envisaged to observe a decline of 6.3 percent of the GDP, compared with 7.9 percent of the GDP in 2019/20.

Health allocations have been increased by 47 percent to reach EGP 258.5 billion in the 2020/21 budget, compared with EGP 175.6 billion in the fiscal year 2019/20. The report added that allocations for medicines have been increased by 21 percent to hit EGP 11 billion in the upcoming fiscal year.

The total cost of health initiatives will stand at EGP 16.3 billion, while the cost of the planned gradual expansion of the comprehensive health insurance system is estimated to amount to EGP 4.2 billion.

As for salaries and pensions, the infograph showed that the cost of the five allowances for the pensioners will reach EGP 35 billion, while the cost of additional bonuses for employees of the state's administrative apparatus will hit EGP 15 billion.

The infograph showed that allocations for the "Decent Life" initiative that targets most needy villages are recorded at EGP 8 billion. Also, the allocations for the programs of social pensions and "Takaful and Karama" have been increased by three percent, recording EGP 19 billion during the fiscal year 2020/21.

The financial allocations for infrastructure and housing will witness an increase in terms of supporting the social housing program by about 46 percent to record EGP 5.7 billion during the fiscal year 2010/21, compared with EGP 3.9 billion in 2019/20.

Water allocations have been increased by 133 percent to hit EGP 2.1 billion in 2020/21, according to the infograph.

The allocation for the education and scientific research sectors will stand at EGP 363.6 billion in the fiscal year 2021/20, with an increase of 15 percent.

The infograph showed an expected increase by 33 percent in the government investments to record EGP 280.7 billion in FY 2020/21.