Sun, Apr. 12, 2020
CAIRO – 12 April 2020: Egypt has been exporting goods, vegetables, fruits and fish to a number of countries all over the world which severely affected with the global crises of COVID-19 pandemic, a source from Cairo Airport Cargo Company has reveled.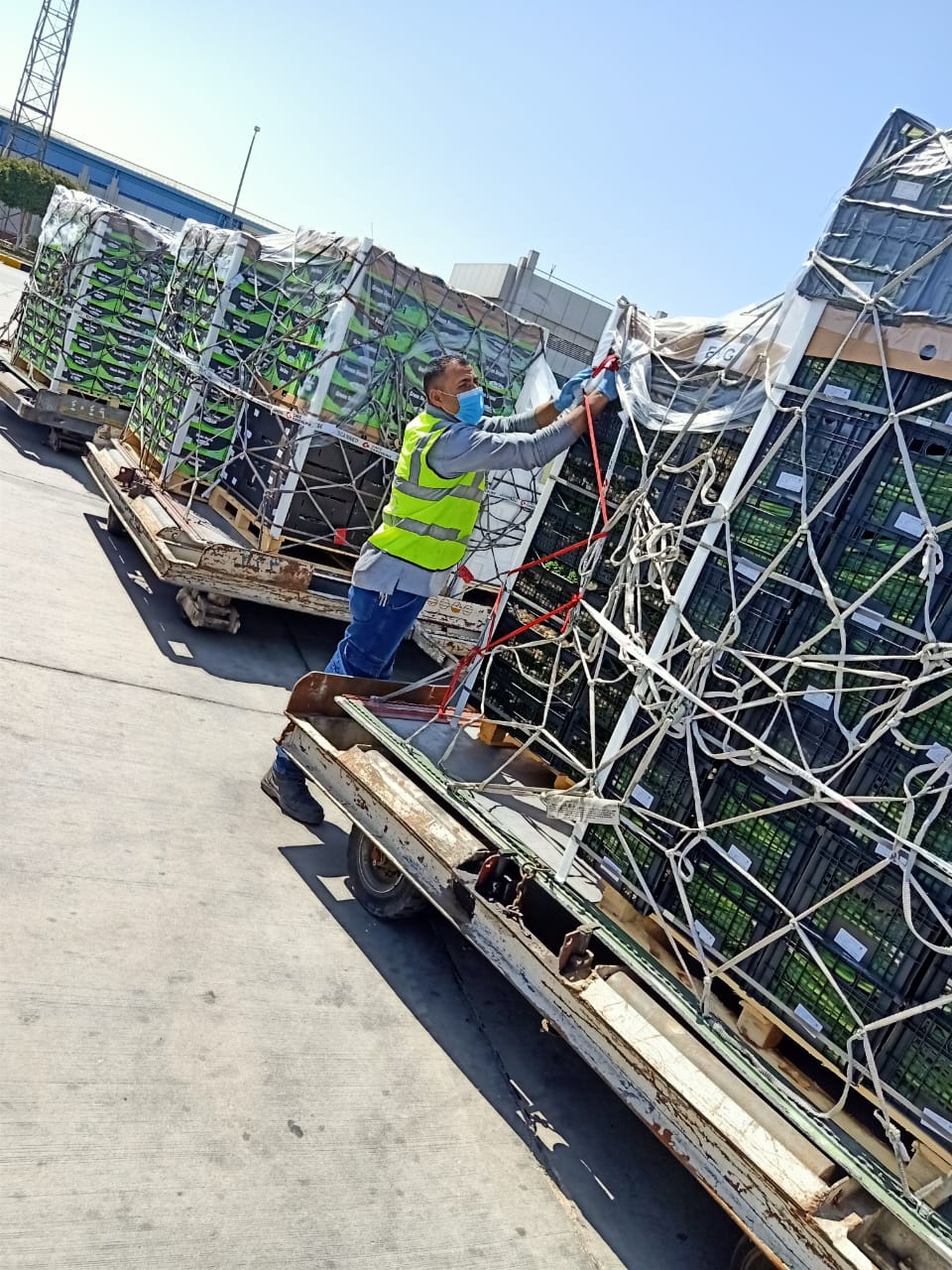 The source added that the countries include the Gulf states along with large number of European countries, including Germany, France, England and the Netherlands, especially after most of other exporters stopped exporting food, such as Spain, Israel, Turkey and Morocco, due to the widespread of Coronavirus within their borders.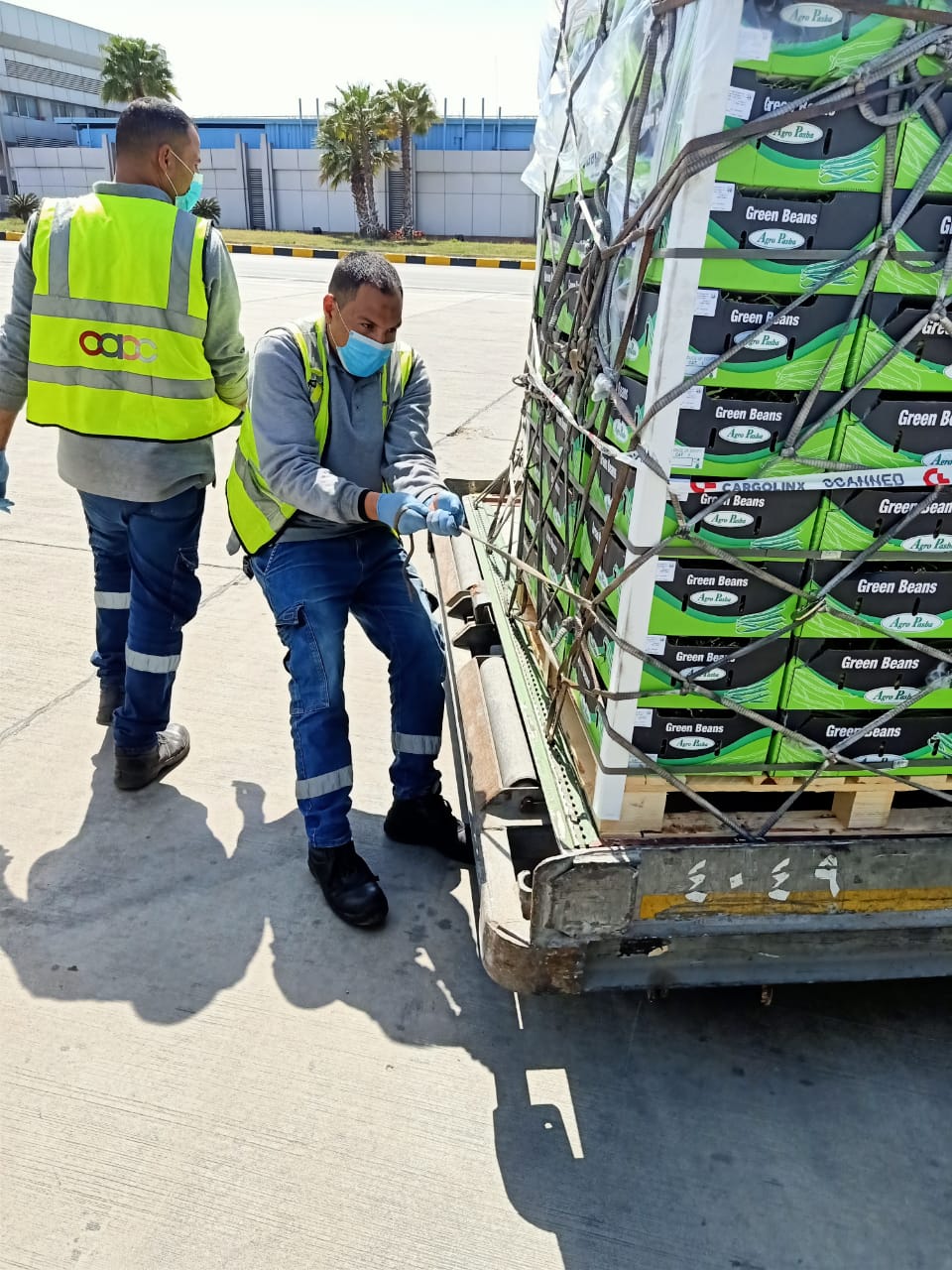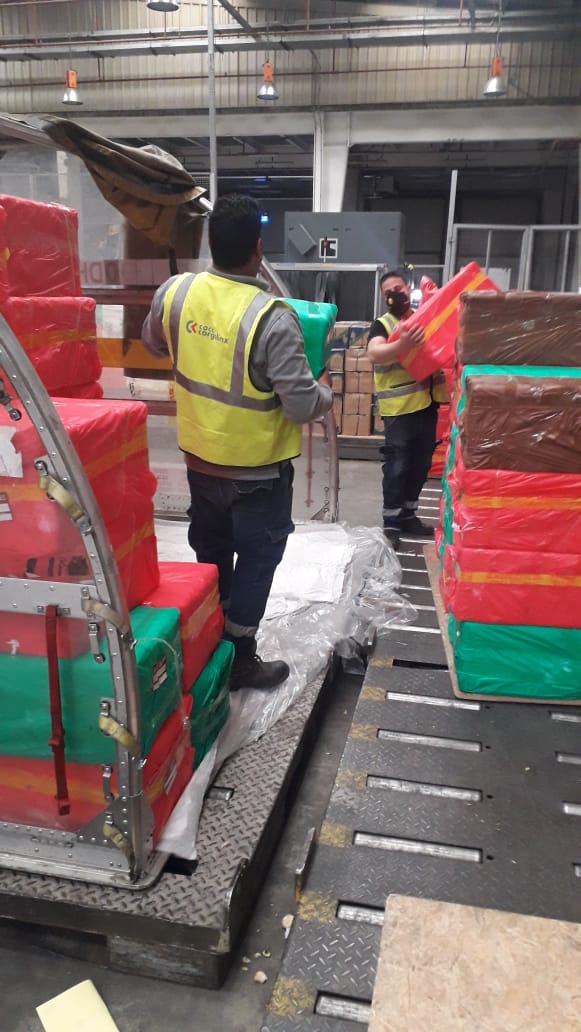 Egypt has been exporting vegetables and fruits on a regular basis since the suspension of the air traffic on March 19, the source added. It was explained that the daily exporting reaches 150 tons per day.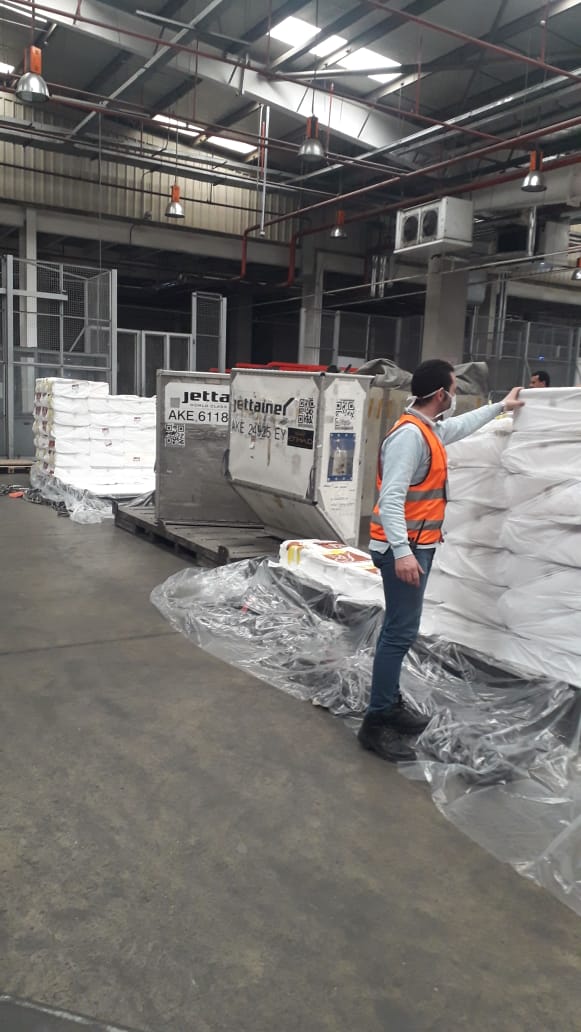 The source said passenger transport Airlines have started to operate as cargo planes as well, including the Egyptian national carrier, EgyptAir, as well as Saudi Airlines and Emirates Airlines.
The source added, that these planes are using their own cargo places that were used to put bags and passengers' luggage as currently the airlines are studying the possibility of using the passenger cabin for cargo as well, especially with the rapid increasing demand for the Egyptian goods.
In a meeting attended by Deputy Minister of Civil Aviation Montaser Mannaa and CEOs of all companies and bodies affiliated to the Ministry of Civil Aviation on March 16, Minister of Civil Aviation Mohamed Manar directed to quickly provide all the necessary facilities for the travel of Egyptians and foreigners to and from Egypt before suspending air transport movement at Egyptian airports.
It was explained that the Air flight suspension that was announced by Egypt's government as part of the precautionary measures to contain the spread of Covid-19, does not include domestic flights and cargo flights.
On March 24, Egypt's Prime Minister Mostafa Madbouly held a press conference to announce a bunch of strict protective measures taken in the face of the coronavirus pandemic. The decisions stated as following:
First, a curfew takes place between 7:00 p.m until 6:00 a.m.
Second, no public or private transportation will operate during the curfew.
Third, all shops will close between 5:00 p.m. and 6:00 a.m., and 24 hours on Fridays and Saturdays. Exceptions are supermarkets, grocery shops and pharmacies.
Fourth, all restaurants, cafes, and entertainment venues will shut down.
Fifth, all civil service departments will shut down except for those operating in the health sector.
Sixth, gymnastics centers and sports/social clubs will shut down.
Seventh, schools, universities, and colleges will be closed until further notice.