Wed, Jan. 16, 2019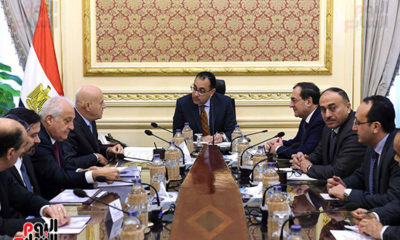 CAIRO - 16 January 2019: This morning Prime Minister and Minister of Housing & Urban Utilities, Dr. Mostafa Medbouli met with Claudio Discalzi, CEO of Eni, in the presence of Minister of Petroleum and Mineral Resources Tarek Al-Mala. During the meeting, the Prime Minister expressed the appreciation of the Egyptian Government for the cooperation with Eni, which has had the greatest impact on the development of Egypt's natural gas resources, stressing Egypt's aspiration to strengthen relations of cooperation and partnership with Italy in general, and with Eni in particular, which will lead to the achievement of the development goals of both parties.
Nader Saad, the Spokesman for the Council of Ministers, said that the head of Eni Company reviewed the latest developments in the existing cooperation and investments of the company in Egypt, pointing out that the magnitude of the company's investments in Egypt reached 13 billion dollars during the past three years, and that Egypt is in the forefront of the countries that the company pays great attention to investing in.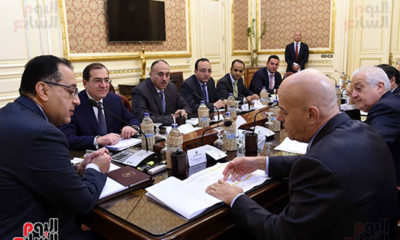 Claudio Discalzi, CEO of Eni indicated that the company has ambitious plans for more investment in Egypt. He pointed out that the production of Zohr field is very good and that the size of the production during the last few years reflects the good performance of the field, and also comes as a product of the high technology used by the company during the extraction process.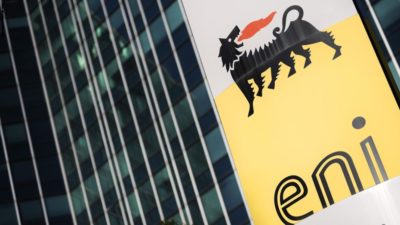 The spokesman of the Council of Ministers said that the ENI delegation also reviewed during the meeting the role played by the company in the field of community services provided in different areas. The size of the company in this field is $ 20 million, which is spent in service areas such as the establishment of clinics and small medical centers to serve citizens residing in several cities, including Port Said, as well as the establishment of youth centers providing vocational training services for young people to qualify them for the labor market, as well as the pilot project funded by the company to establish a medical wing specialized in the treatment of burns in El Haram hospital, especially in light of the urgent need for this medical specialty to treat cases of burns that may result from fire accidents in oil projects. The delegation added that the company has also sold the sulfur component, a by-product of gas extraction, with full proceeds allocated to community service areas to ensure continued funding for these services. At the end of the meeting, the Prime Minister stressed that the Egyptian government supports the investments of Eni and that it will spare no effort in overcoming any obstacles to the company's work in Egypt.