Egypt's Sisi asserts importance of continuing fight against terrorism, crime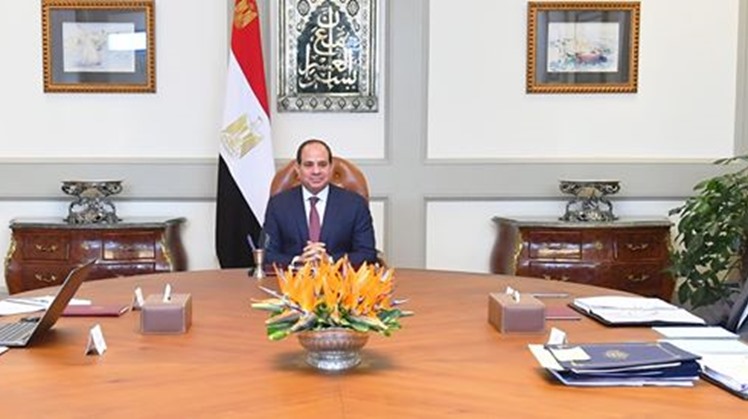 Sun, Nov. 17, 2019
CAIRO – 17 November 2019: Egypt's President Abdel Fattah al-Sisi asserted on Saturday on relevant authorities the importance to continue exerting maximum efforts to counter terrorism, extremism and crime, with the aim of preserving the resources of the Egyptian people and establishing security and stability nationwide, the Presidency said in a statement.

Sisi's remarks were made during a meeting with Prime Minister Mostafa Madbouli; Interior Minister Mahmoud Tawfiq; Abbas Kamel, head of General Intelligence; and Sherif Seif El-Din, head of the Administrative Control Authority, presidential spokesman Bassam Radi said.

This comes as the meeting dealt with a number of issues, especially latest developments in the security situation and the fight against terrorism, Radi added.

The meeting also discussed the need to continue to provide appropriate climate for development and economic progress.

Sisi also called on the concerned authorities to intensify monitoring and controlling markets and outlets, in an effort to combat monopolistic practices and control prices.

He also urged enhancing the role of consumer protection agencies to ensure the availability of various goods for citizens and make sure they are provided in high quality, according to Radi.