Sat, Apr. 20, 2019
CAIRO- 20 April 2019: Sinai's Sheikh Zoeid has seen a relatively high turnout of citizens going to vote, on the first day of referendum on Egypt's constitutional amendments.
A few hours after the poll stations opened, citizens stood in queues, in an extremely organized manner, waiting for their turn to vote, amid a calm and sunny day.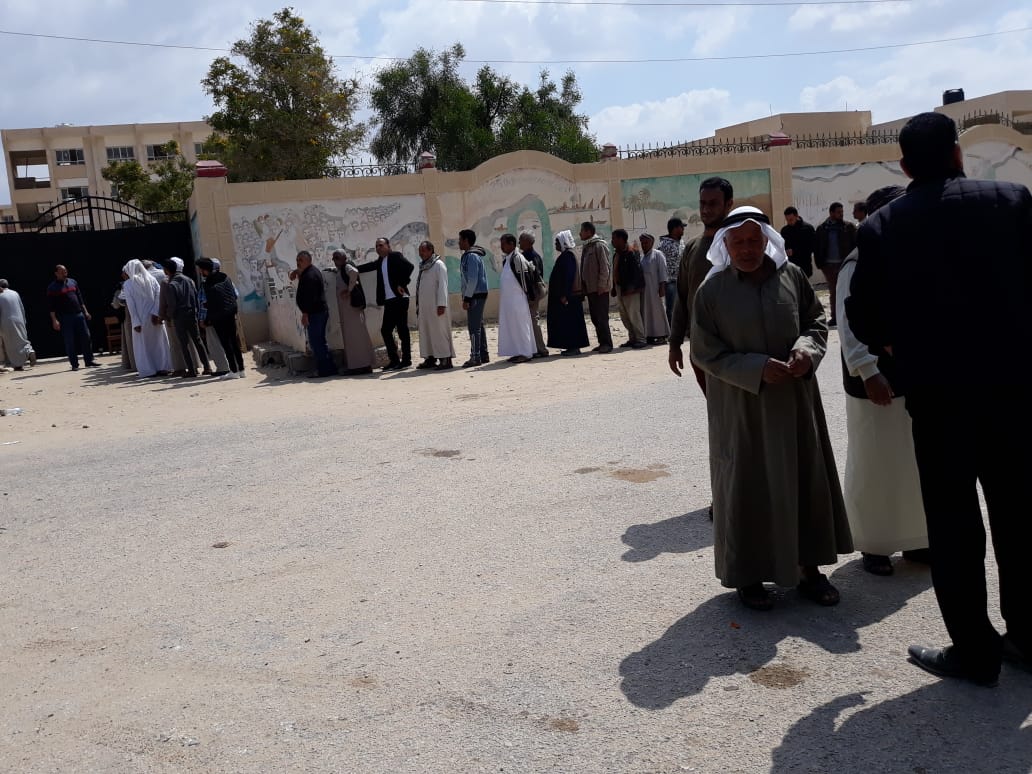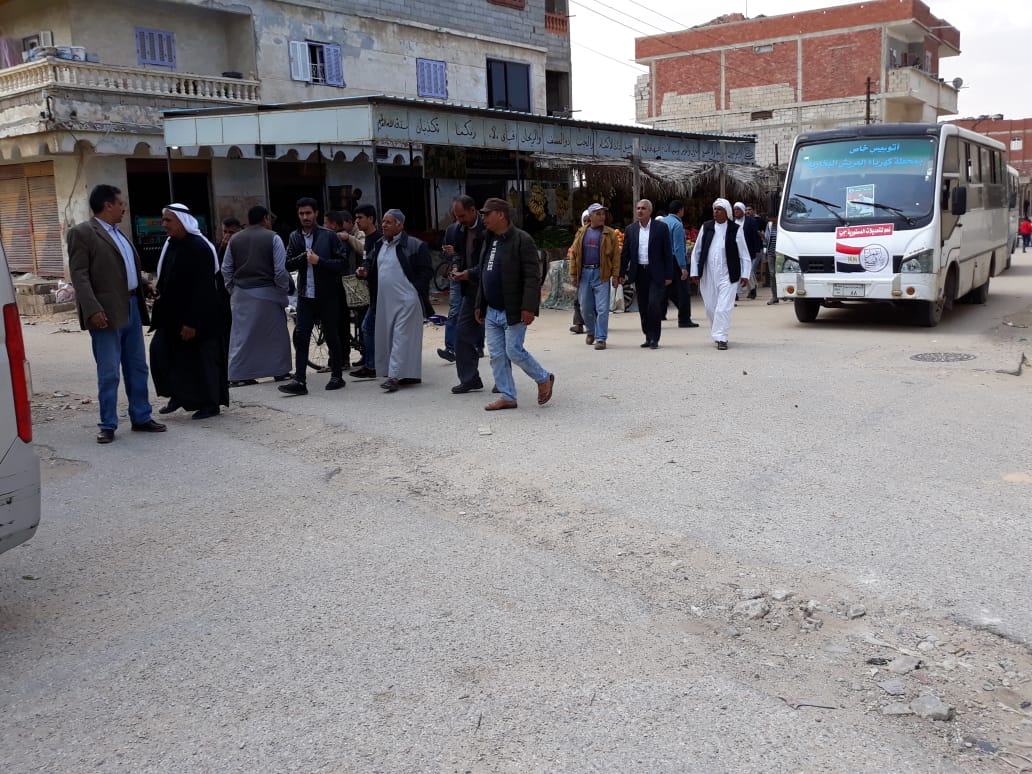 Ahead of Egypt's public referendum on constitutional amendments, armed and security forces were deployed in vital places nationwide to secure the voting process, according to statements issued by the ministries of defense and interior on Thursday.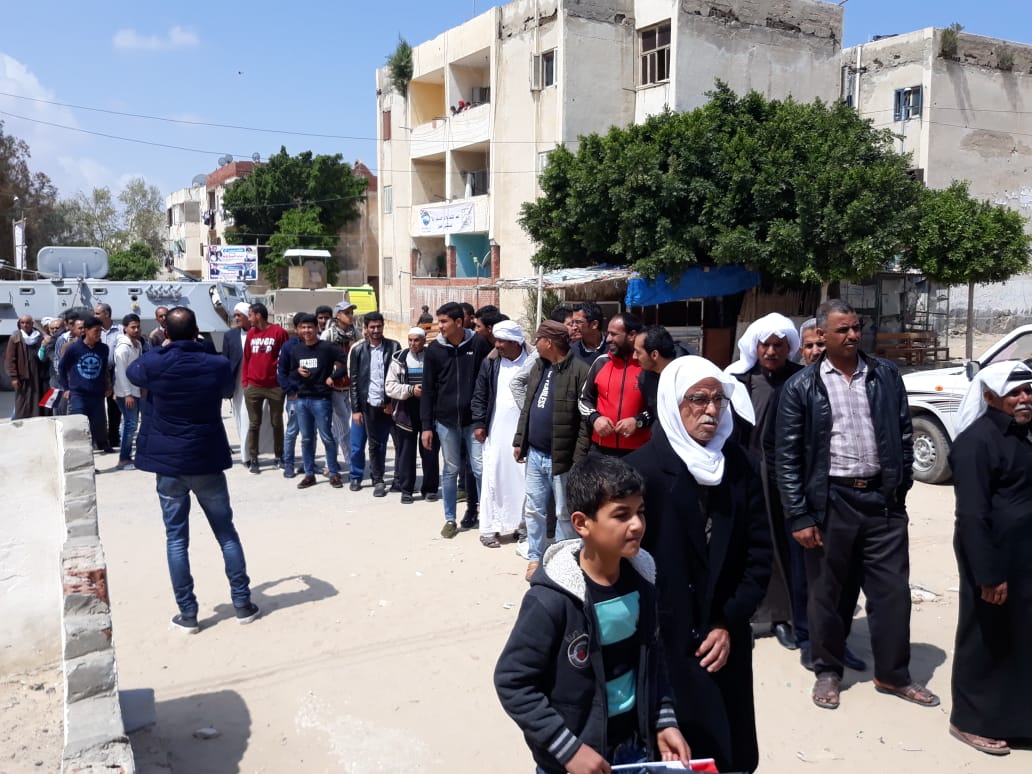 Upon directions from Minister of Defense and Military Production Mohamed Zaki, the Armed Forces leadership has taken all procedures, in cooperation with the Ministry of Interior, to secure polling stations and all institutions affiliated to the Ministry of Defense, the statement said.
"All procedures have been taken to monitor and secure the referendum in all governorates via using surveillance aircraft, aerial photography and outside broadcasting vehicles to convey a vivid picture of the events and to immediately report any actions that impede the polling process to the Armed Forces' operation room," the statement read.
The first day of the referendum kicked off in Egypt, where polling stations across governorates have opened their doors at 9 a.m., and will close at 9 p.m. for three consecutive days.
TV channels showed queues of voters at some polling stations waiting minutes before the doors were opened and they were allowed in to cast their ballot by either agree or disagree on a set of proposed constitutional amendments passed by the parliament Tuesday.
A number of societal dialogues were held over the past weeks attended by various segments and experts in the country, to discuss the amendments ahead of a plenary session at the House of Representatives, where parliamentarians voted for passing them.
A total of 61 million eligible voters are supposed to cast their ballots in the public referendum on the constitutional amendments.
On Saturday, a number of consulates have also opened their doors to continue the three-day referendum process abroad, which kicked off on Friday. The first embassies to open was in New Zealand and Australia.
Egyptian nationals in China have also started flocking to the Egyptian embassy in Beijing for the second day of referendum. The first day of voting has reportedly seen many Egyptians at the polling stations abroad.
Egyptian expatriates started a three-day voting on the new constitutional amendments in 140 embassies and consulates of 125 countries worldwide, amid massive campaigning for the amendments abroad and domestically.
"The referendum on constitutional amendments will be completely supervised by the judiciary," said Judge Lasheen Ibrahim, head of the National Election Authority, at a press conference held at the headquarters of the State Information Service in Cairo's Nasser City district. "There will be a judge at every ballot box. The media and civil society will be able to follow the process."