Egypt spares no effort to enhance cooperation with Sudan: Egyptian ambassador to Khartoum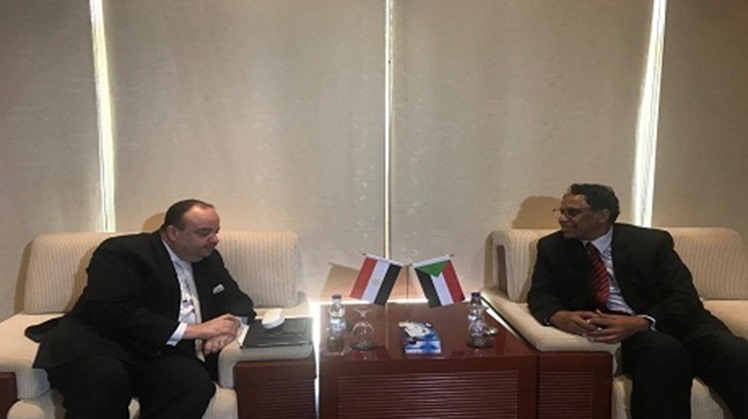 Tue, Oct. 15, 2019
CAIRO - 15 October 2019: Egypt spares no effort to boost cooperation with Sudan for achieving development in various fields, especially the bilateral projects, Egypt's ambassador to Khartom Hossam Eissa said Sunday.

Eissa's remarks came during his meeting with Sudanese Energy and Mining Minister Adel Ali Ibrahim, where they discussed enhancing the bilateral ties, especially in the domain of electricity linkage project, according to state news agency, MENA.

The ambassador highlighted the importance of the electricity linkage project between the two neighboring countries, which is expected to meet the needs of energy for Sudan.