Egypt's FM Shoukry asserts support for Libya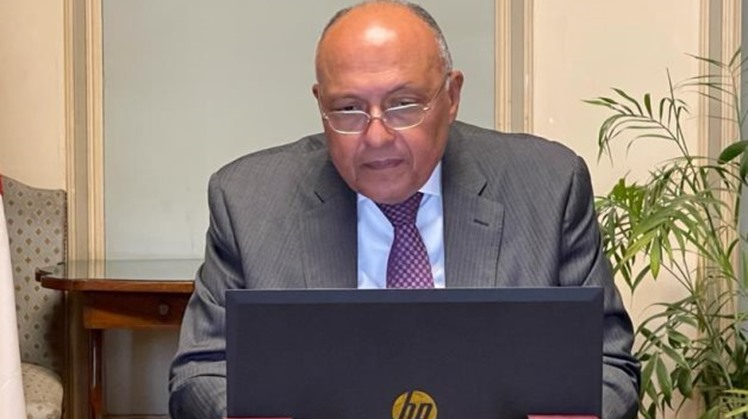 Mon, Sep. 27, 2021
CAIRO - 27 September 2021: Egyptian Foreign Minister Sameh Shoukry asserted Egypt's stances towards the outcomes of the Libyan National Dialogue Forum, saying that there is international consensus to implement the Libyan elections.

Shoukry comments were given in media remarks to "The Final Word" talk show on ON T.V. in a response to a question on Egypt's stance towards the Libyan situation after the Libyan parliament withdrew the confidence from the government of the national unity led by Abdel-Mageed Dabiba.

Participating in a meeting for foreign ministers of Libya's neighbouring countries held in Algeria late August, Shoukry said these efforts come to implement the roadmap agreed upon by Libyans and should lead to holding comprehensive and credible elections.

Libya lives a glimmer of hope to get out of the dark tunnel it has been going through for years after reaching ceasefire between warring parties last year.

On March 16, power was handed over from the former presidential council to the new one, and from the 2014 Government of National Accord (GNA) to the Government of National Unity (GNU), which is supposed to pave the way for holding elections on December 24.

On March 15, the GNU members and prime minister took the oath of office before the Tobruk-based House of Representatives.

Egypt and other Arab and western countries have affirmed the need to stick to the roadmap set by Libyans and hold the Libyan general elections on December 24 as planned.