Egypt dispatches 2 military jets carry tons of medical aid to Libya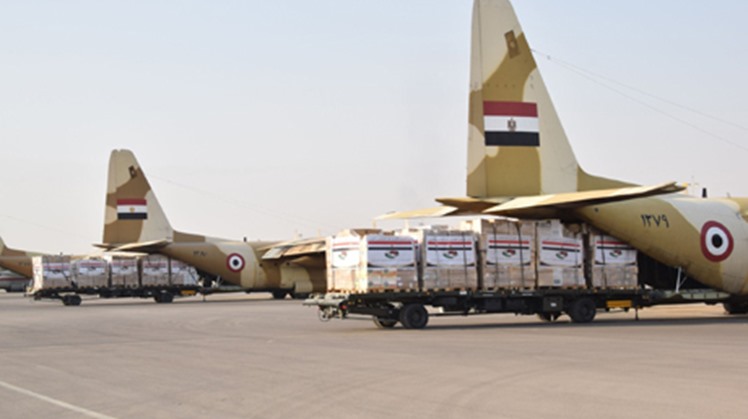 Wed, Apr. 14, 2021
CAIRO – 14 April 2021: Upon the directives of President Abdel Fatah al-Sisi, Egypt dispatched on Tuesday medical aid and supplies to Libya, the Egyptian armed forces announced.

According to the Egyptian army's statement, two military cargo jets carrying tons of medical aids went from east Cairo military base to Sabha airport in Libya.

Earlier this month, the Egyptian Armed Forces sent to Burundi a military jet carrying baby formula as aid.

In March, the Egyptian Armed Forces also sent aid to South Sudan and Yemen. A military jet headed to South Sudan carrying baby formula, while two others landed in Saudi Arabia which in turn delivered the shipment to Yemen. The consignment also consists of baby formula provided by the Egyptian Ministry of Health and Population.

In February, Egypt sent a plane loaded with medical and food supplies to the Lebanese people, within the framework of the Egyptian air bridge to support and assist Lebanon, according to a statement from the Lebanese Ministry of National Defense.