Lebanese Foreign Minister appreciates Egypt's supportive role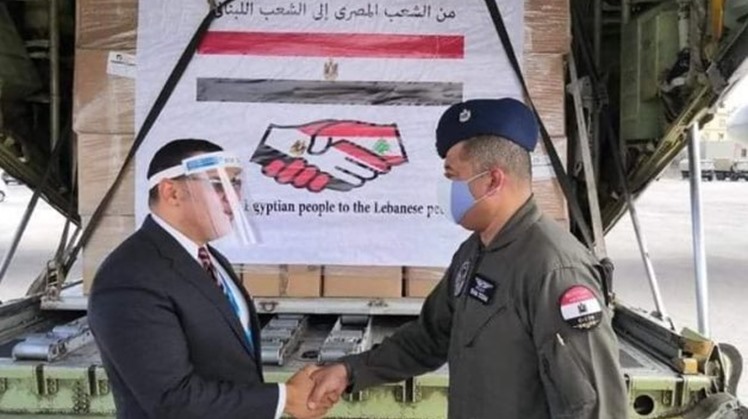 Mon, Aug. 24, 2020
CAIRO – 24 August 2020: Lebanese Foreign Minister Charbel Wahba expressed his country's appreciation for the great assistance provided by Egypt to Lebanon through the relief aid planes in the face of Beirut port explosion.

During meeting with Egypt's ambassador to Lebanon, Yasser Alawi, Wahba praised Egypt's vital to help Lebanon, which reflects the two countries historical relations.

During the meeting, the two officials discussed political developments in Lebanon on the economic and political levels. They affirmed that several reforming steps should be taken to allow Lebanon to restore its position and role in the region.

Earlier, Monday, two Egyptian flights arrived at Rafiq el Hariri Airport carrying aid to Lebanon.

The 13th and 14th aid planes touched down in Beirut as part of an airlift ordered by Egyptian President Abdel Fattah El Sisi to help the Lebanese people overcome a crisis caused by the massive explosion that rocked the major port in the capital on August 4.

The flights carried about 30 tons of relief and food aid, as well as medical equipment offered by Egypt.

Egyptian Ambassador Yasser Elwi and Consul General Ahmed Emam were at the airport to receive the shipment.

Two days ago, two Egyptian planes carrying about 27 tons of relief assistance, foodstuffs, and medical supplies arrived in Beirut-Rafic Hariri International Airport provided by the Egyptian Church and Al-Azhar, in addition to civil society institutions that include about 11 entities.