Egyptian FM reviews recent developments in Libya with French counterpart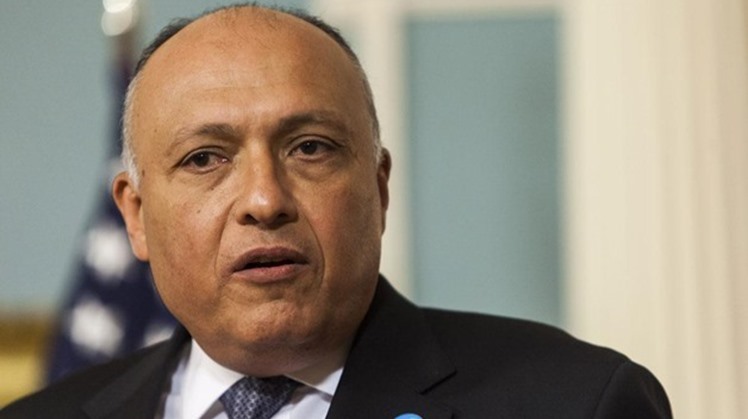 Tue, May. 26, 2020
CAIRO - 26 May 2020: Egyptian Foreign Minister Sameh Shoukry and his French counterpart Jean-Yves Le Drian discussed recent developments in the region, especially in Libya, during a phone call on Tuesday.

According to a statement issued by Foreign Ministry spokesperson Ahmed Hafez, the two sides discussed ways to reach a comprehensive political settlement to the Libyan crisis in order to restore security and stability and eliminate terrorism.

They also discussed ways to fulfill the aspirations of the brotherly Libyan people, warning of external interference in Libya.

Hafez pointed out that the call reviewed a number of regional issues, such as Palestine, emphasizing the importance of a two-state solution.The two ministers also discussed the latest developments regarding the Grand Ethiopian Renaissance Dam (GERD) file.

Furthermore, the two ministers tackled ways to enhance bilateral relations between the two countries in all fields, including economic cooperation, and stressed the importance of concerting efforts to achieve the interests of the two peoples.

The spokesman concluded his remarks by noting that Shoukry and his French counterpart agreed on the need to continue close coordination and consultation between Cairo and Paris on all issues of common concern during the coming period.