Egypt's Sisi expresses Africa's challenges, needs in UK summit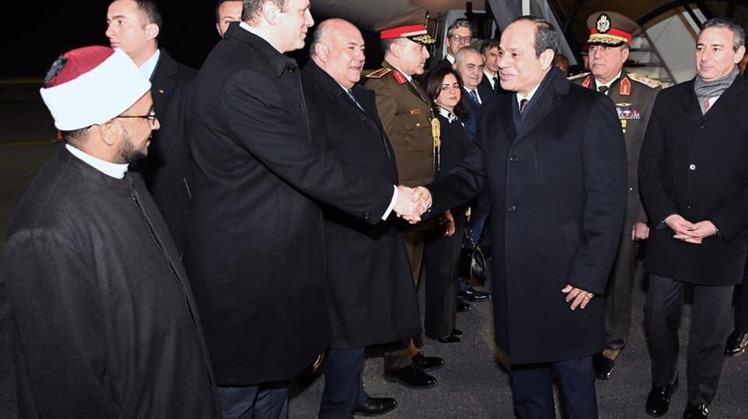 Mon, Jan. 20, 2020
CAIRO - 20 January 2020: Egypt's President Abdel Fatah al-Sisi, who currently chairs the African Union (AU), and UK Prime Minister Boris Johnson inaugurated on Monday the UK-Africa Investment Summit 2020 in London.

At the beginning of the summit, President Sisi expressed appreciation to the UK for supporting African development efforts. The AU chair cited armed conflict, terrorism, climate change, illegal migration among others as challenges facing Africa and Europe.

Sisi stressed the need to prioritize infrastructure projects, including those that connect the continent together, and the role of AfCFTA in making Africa an attractive investment destination. The president called for offering government guarantees to investors in Africa, boosting SMEs and the industrial sector as well as opening UK markets for African products.

On his side, the UK prime minister stated that his country seeks to achieve economic growth, and simultaneously build different partnerships with all African states. "We already have a strong partnership with Africa but we have to enter into more agreements...We have an education empire and we intend to transfer our expertise to Africa," Johnson said.

The three-day summit consists of sessions on sustainable funding, infrastructure, trade and investment in light of the African Continental Free Trade Area (AfCFTA), renewable energy, and growth opportunities. The summit will bring deals worth billions of British pounds, which help provide jobs and achieve growth across both UK and Africa, the British government wrote on its website.

The summit will be attended by the UK prime minister, African heads of states, chiefs of international organizations, and business people. On the sidelines, an exhibition will be held for British and African companies working in the sectors of robotics, artificial satellites, new and renewable energy, and sustainable construction materials.

President Sisi is set to meet with the British prime minister to discuss bilateral economic and political cooperation on the sidelines of the summit. The president will also meet Prince William, Duke of Cambridge.