Egypt: Agreement on Ethiopian dam should not harm downstream countries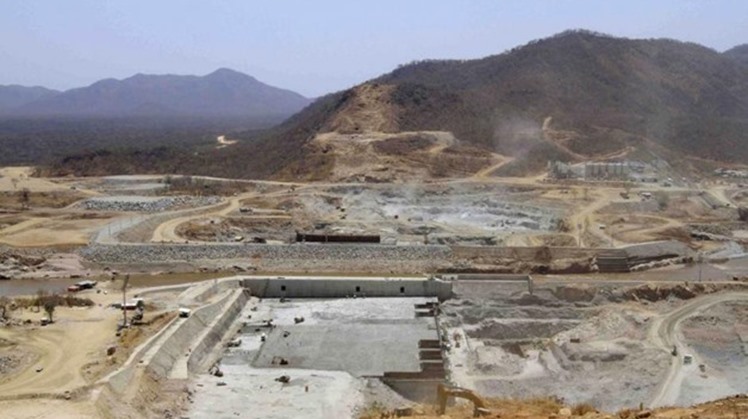 Wed, Jan. 8, 2020
CAIRO - 8 January 2020: Egyptian Minister of Water Resources and Irrigation Mohamed Abdel Aaty said on Wednesday that negotiations on the Ethiopian dam should be held for reaching an agreement on the filling and operation of the dam in a way that does not harm the downstream countries.

He added at the fourth meeting of the irrigation ministers from Egypt, Sudan and Ethiopia along with technical delegations that the three countries agreed at the previous three meetings on the basic elements of the agreement, according to state news agecny, MENA.

Attending the meeting are Ethiopian Minister of Water and Irrigation Seleshi Bekele and Sudanese Minister of Irrigation and Water Resources Yasser Abbas along with representatives from the US and the World Bank.

These basic elements include the phases of filling the dam's reservoir in a way that enables Ethiopia to generate power and achieve development while guaranteeing the operation of the High Dam, he added.

He pointed out that this meeting is meant to exchange ideas that would contribute to reaching a comprehensive agreement that achieves mutual benefits of the three countries regarding the filling and operation of the dam according to the declaration of principles that was signed in 2015.

This agreement should protect the downstream countries from the harms that would be caused by the dam, he said, adding that Egypt is already suffering from a big shortage of water reaching 21 billion cubic meters annually.

The first meeting on the dam was held in Addis Ababa on November 15-16 last year while the second was held in Cairo on December 2-3 while the third was held in Khartoum on December 20-21.