Egypt's FM in Washington for US-Sponsored Nile dam Negotiations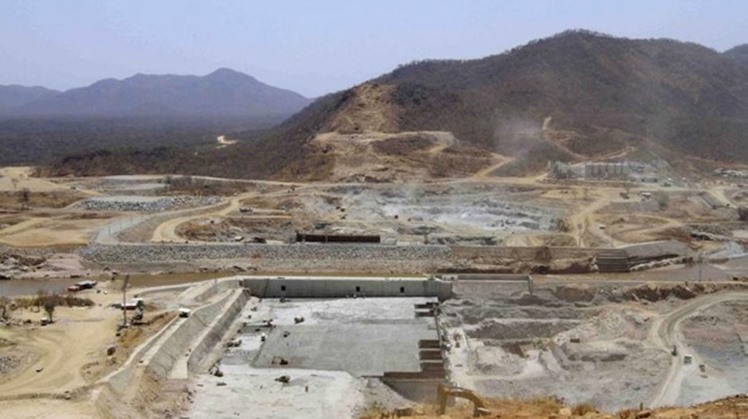 Mon, Nov. 4, 2019
CAIRO - 4 November 2019: Egypt's Foreign Minister Sameh Shoukry has arrived for Washington for mediation talks between Egypt, Ethiopia and Sudan over a disputed dam projec.

The talks are scheduled to be attended by World Bank officials, the foreign ministry said on Sunday.

Both Ethiopia and Egypt have accepted a US invitation to discuss breaking the deadlock in negotiations over the Grand Ethiopian Renaissance Dam, which has been a source of a deepening spat between Cairo and Addis Ababa.

"Foreign Minister Sameh Shoukry left for Washington at the invitation of the US administration to participate in the meeting of foreign ministers of the three countries, Egypt, Sudan and Ethiopia, in the presence of the World Bank, to discuss the situation on the Renaissance Dam," the ministry said in a statement.

A World Bank spokesperson said last week that the bank's president David Malpass will attend if the two African countries and mutual neighbor Sudan also participate.

Egypt has suggested bringing in an outside party to mediate the row, possibly the World Bank or the United States, but officials had not confirmed the world Bank's participation.

The talks, scheduled for 6 November, will be convened by US Treasury Secretary Steve Mnuchin.

Tensions have mounted in recent weeks over the $4 billion mega project on the Blue Nile after Cairo and Addis Ababa failed to reach an agreement on how to fill the dam's reservoir.

Egypt fears the project, which is at the heart of Ethiopia's plans to become a regional power hub, would diminish its water supplies from the Nile, on which it relies for almost all its fresh water.

Ethiopia maintains, however, that the 6,000-megawatt hydroelectric dam, which is nearly 70 percent complete, will not restrict the river's flow.