President Sisi reiterates call for GERD binding deal in meeting with Blinken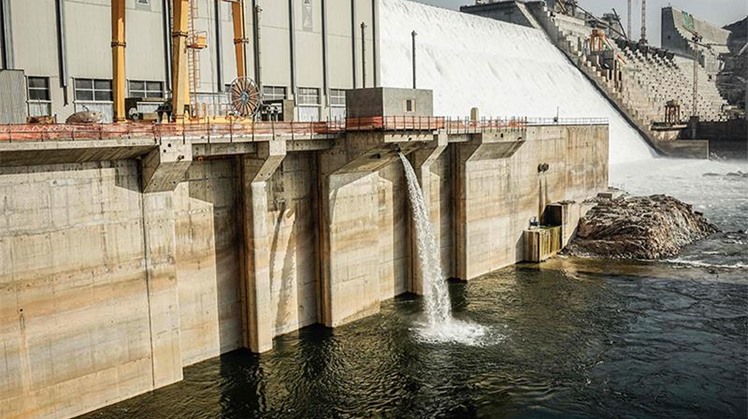 Thu, Dec. 15, 2022
The president said the deal would preserve the water security of Egypt and the flow of the Nile River, read a statement released by Egyptian Presidential Spokesman Bassam Rady following the meeting.

For his part, Blinken voiced the US' support for all efforts meant to resolve the GERD issue in a way that safeguards the interests of all parties.

In a separate meeting with Republican lawmakers, El-Sisi stressed Egypt's "unwavering" stance on reaching a deal on the dam.

The lawmakers showed understanding towards the Egyptian concerns concerning the GERD issue given its association with its national security, according to the statement.

In the absence of an agreement with downstream Egypt and Sudan, Ethiopia unilaterally completed the first, second, and third filling of the GERD, and started earlier this year operating first turbine of the GERD to generate power.

Egypt and Sudan have been negotiating with Ethiopia for almost a decade now to reach a legally binding agreement on the filling and operation of the GERD.

The latest round of negotiations between the three countries collapsed in April 2021 in Kinshasa, DRC, while all attempts to revive the negotiations since then have failed.

Cairo and Khartoum have blamed the failure of the talks on Ethiopia's "intransigence" and refusal to sign any legally binding deal, seeking instead guildlines.

Egypt and Sudan have repeatedly expressed no objections to Ethiopia using the dam to generate the electricity it needs for its development plans. However, they oppose any unilateral action by the upstream country that could harm their interests.

Egypt — which relies mainly on the Nile for its water needs — fears that the unilateral operation of the GERD and the filling of its 74-billion-cubic-metre reservoir will negatively impact its water supply.

Sudan is also concerned the GERD will harm the regulation of flows to its own dams and their safety.