Egypt's Sisi keen to ensure success of COP 27: US Special Presidential Envoy for Climate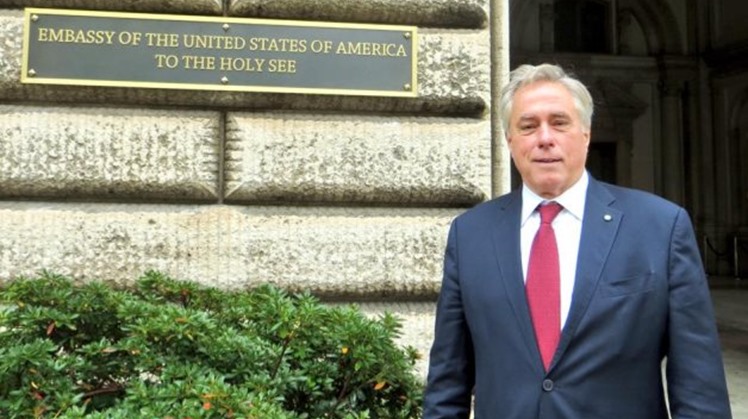 Tue, May. 17, 2022
CAIRO – 16 May 2022: Egypt's President Abdel Fattah El Sisi is keen to provide all requirements to ensure the success of the upcoming UN Climate Change Conference 2022 (UNFCCC COP 27) due to be held in Sharm el Sheikh in November 2022, said David Thorne. the Senior Advisor to the US Special Presidential Envoy for Climate.

This was said during a conference at the American Chamber of Commerce in Egypt (AmCham Egypt) on Monday.



"The US is keen to bolster cooperation with the private sector in Egypt with a view to facing repercussions of climate change, Thorne said, asserting that his country supports Egyptian efforts with regard to building on the outcome of COP26 held in Glasgow last year during the upcoming edition of the global climate conference," he was quoted as saying by Egypt's state-owned news agency MENA.



Thorne praised the measures announced by Prime Minister Moustafa Madbouly on Sunday to enhance the private sector and activate its role in "green transformations."



He added that the visit of the American Chamber of Commerce delegation to Egypt aims to strengthen the close partnership between Egypt and the United States in light of the ongoing preparations to host the COP27.



AmCham Egypt was attended by the Egyptian Prime Minister Mostafa Madbouli who stated that the trade exchange between Egypt and the US amounted to $9 billion in 2021.



The meeting was held within the framework of a visit by the GreenTech Business delegation to Egypt.



Madbouli said the cumulative US investments in Egypt have reached $24 billion in 2022 in the sectors of energy, petrochemicals, infrastructure, manufacturing, tourism and agriculture.



Madbouli affirmed that the US is one of Egypt's most important trading partners, adding that the US investments in Egypt cover several sectors, including infrastructure and energy.



The American delegation comprises representatives of various companies and financing bodies interested in investing in the green energy domain in Egypt.