Egypt's Sisi, World Jewish Congress chief discuss US-Egyptian relations, Palestinian-Israeli conflict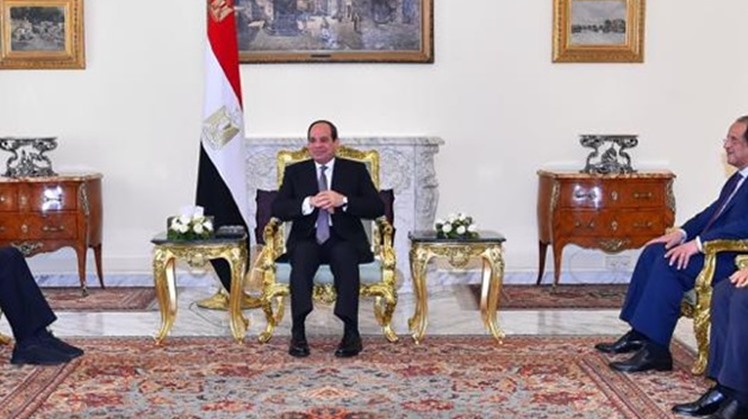 Wed, Jun. 12, 2019
CAIRO - 11 June 2019: Egypt's President Abdel-Fattah El-Sisi discussed Egyptian-US relations in a meeting on Tuesday in Cairo with Ronald Lauder, the president of the World Jewish Congress, the Egyptian presidency said.

During the meeting, Sisi asserted that the resolution of the Palestinian-Israeli conflict must be accomplished in a way that preserves the rights of the Palestinian people in accordance with international fundamental principles.

"if that goal is achieved, opportunities for development and stability will be created across the region," Sisi said.

The president also added that such resolution would deter the extremist ideology that gives rise to violence and terrorism.

The president and the World Jewish Congress chief met in 2017 and 2018. In the former meeting, the president stipulated that achieving Palestinian reconciliation is an important step towards reviving negotiations between Palestine and Israel in order to reach a fair and inclusive solution to the Palestinian case.

In 2018, the president affirmed his keenness to support the efforts aiming at the resumption of the peace process between Israel and Palestine according to the international standards and 1967 borders, adding that it will help restore security and stability of the region.

Sisi and Lauder also reviewed in that meeting Egypt's efforts to provide political solutions to the crises in the region, respecting the sovereignty of states without interference in their domestic affairs. The two sides also reviewed a number of regional issues with the Israeli-Palestinian peace process on top of the list, Rady said.