US Central Command McKenzie praises US-Egyptian military cooperation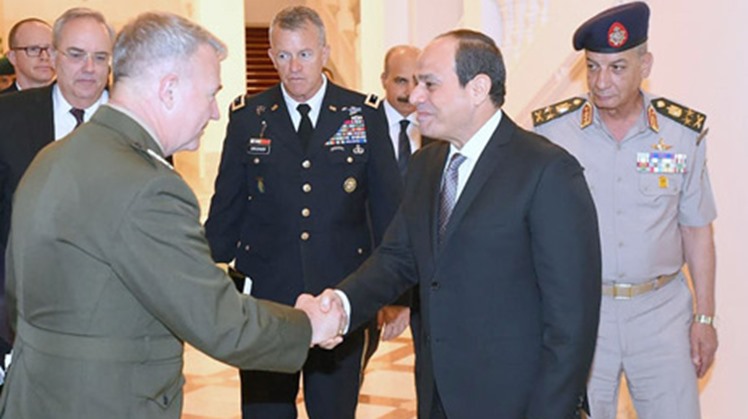 Wed, Jun. 12, 2019
CAIRO – 12 June 2019: Egypt's President Abdel-Fattah El-Sisi met on Tuesday in Cairo with the commander the United States Central Command, General Kenneth McKenzie Jr, and a delegation of US army officials, the Egyptian presidency said in a statement.

During the meeting, Sisi asserted the importance of the long-standing strategic relations between Egypt and the United States, especially in the military cooperation between the two countries, which is essential in facing current challenges threatening the security and stability of the Middle East.

On the other hand, General McKenzie hailed the military relations between the two countries, adding that his country is keen to continue boosting partnership and cooperation with Egypt.

McKenzie also expressed his appreciation for the efforts Egypt has made in fighting terrorism, which he said is a common threat facing the whole world, as well as the role Egypt plays in keeping peace and security in the region.

They also discussed the latest developments in the region and the recent crises in several countries.