Egypt planted the seeds of peace, with US help, by signing a treaty with Israel: Egypt amb. to US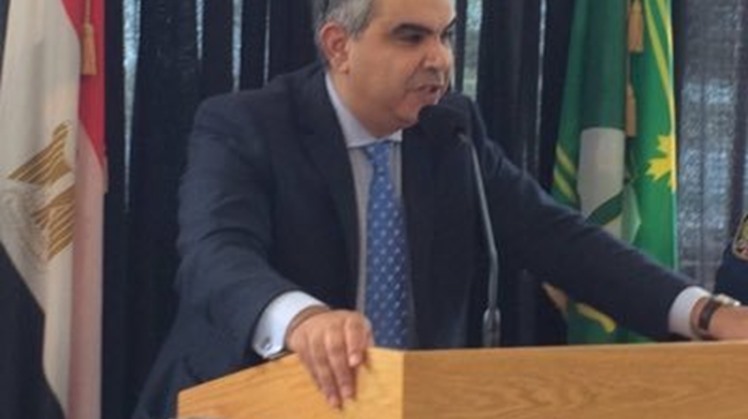 Sun, Aug. 15, 2021
CAIRO, 15 August 2021: The official twitter account of Embassy of Egypt in USA published a thread of tweets on Wednesday, August 11, quoting Ambassador Motaz Zahran as saying that Egypt in the 1970s with the assistance of the US "planted the seeds of peace … by signing a treaty with Israel".



"Since then, Egypt and the US have continued to work together towards peace and stability despite ever-evolving threats," Zahran added in a tweet.

Zahran stated that, "Next month, Egypt and the US will lead 18 allied nations in a joint military exercise across air, land and sea to promote security and peace in the Middle East. I look forward to the success of operation Bright Star."

Zahran hailed the "tremendous support" exerted to foster the bilateral relations between Egypt and the US from the Biden administration as well as the "overwhelming majority" of Congressional members.

He stated that Congressional members "stand firm in refusing to be deceived by lies and falsehoods propagated by people who belong to a terrorist organization with a known record in disseminating hatred and inciting to violence through consistent outright lies and delusional tactics, by exploiting the values we all share, stand by and have inherent moral obligations to patronise, propagate for, and promote."

Egypt and the US signed in April a memorandum of understanding to facilitate reciprocal provision of military logistic support, supplies, and services.

Many Congressmen reacted on the Embassy tweets by retweeting and commenting, praising the relations between Egypt and US.

Congressmen Chuck Fleischmann, Guy Reschenthaler and Andy Barr have praised Egypt's longstanding partnership with the US to achieve stability and peace in the region and support counterterrorism efforts.

In a tweet, Congressman and attorney, Guy Reschenthaler, said, "The U.S.-Egypt strategic partnership is critical to combatting ISIS, countering adversary threats in the Mediterranean Sea, and supporting our ally Israel. As a Navy veteran. I'm proud to see the U.S. and Egypt working together next month to promote stability in the Middle East."



Also, Congressman Andy Barr, representative for Kentucky's 6th congressional district, praised the longstanding relations between the Egypt and the US

Barr retweeted remarks of US Naval Forces Central Command, Fifth Fleet Commander, Vice Admiral Charles Bradley Cooper, saying he is honored to join the US Embassy in Cairo and the Egyptian Navy Commander-in-Chief in the historic first visit of a US Navy ship to the new Egyptian Navy Base in Berenice.

"The United States and Egypt have a longstanding relationship going back over 40 years," Barr said in a tweet.

"Our partnership fosters peace and stability in the region, ranging from Red Sea to Suez Canal to Sinai security," he added.



Moreover, in a tweet, Congressman Chuck Fleischmann, representative for Tennessee's 3rd congressional district, said Egypt always provides overflight rights and Suez Canal access to support counterterrorism efforts.

Fleischmann reiterated support of the US partnership with Egypt with the aim of eliminating terrorism and protecting citizens.

"Every day, Egypt provides overflight rights and Suez Canal access to the US and our allies to support counterterrorism efforts," the congressman said.

"As a member of the Friends of Egypt Caucus, I am proud to support our partnership with Egypt to stop terrorism and protect our citizens at home and abroad," he added.