US welcomes historic Baghdad summit by leaders of Egypt, Jordan, Iraq forming alliance hoped to bring stability, prosperity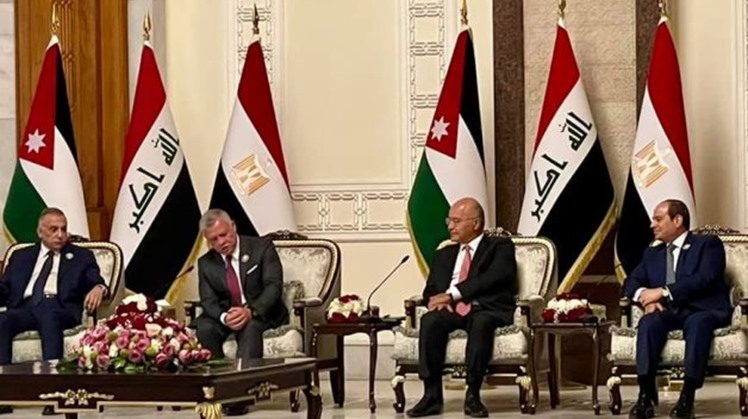 Tue, Jun. 29, 2021
CAIRO – 28 June 2021: The Baghdad summit on Sunday by the leaders of Iraq, Egypt, and Jordan and the inception of the "New Levant" project and the new outlook it promises in the region has garnered support from the U.S.

"The United States welcomes today's historic visit to Baghdad by the President of Egypt and King of Jordan. This visit is an important step in strengthening regional economic and security ties between Egypt, Iraq, and Jordan and to advance regional stability," the U.S. department of state said in a statement.

The strategic partnership between the three Arab states involves huge Egyptian projects in Iraq as part of reconstruction, which entails large numbers of Egyptian workers traveling to Iraq, as Egypt is becoming increasingly a trademark for construction and urban planning with many new communities having been built in the country in the past few years. Egypt also is the most populous Arab state, providing significant workforce for projects beyond the country.

The partnership also includes importing oil from Iraq at a reduced price and exporting electricity to Iraq at a reduced price as well.

The partnership is open to more members and is planned to tip the balance in the region in favor of moderate countries besides being an economic alliance, Iraqi strategic expert Hussein al-Jasser told Sky News Arabia on Sunday.

Since 2014, Egypt has followed a strategy of strengthening ties with its neighbors and forming economic and security alliances with countries in the region that have been trapped in turmoil for years, such as Libya, Sudan, and Iraq.