Egyptian army chief of staff, US Central Command discuss cooperation, joint exercise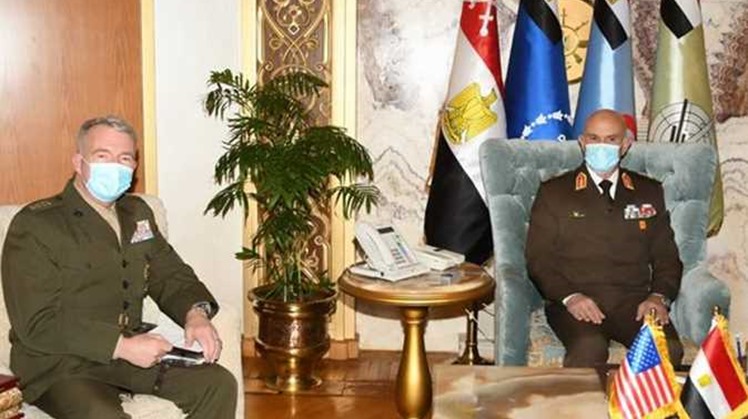 Tue, Feb. 23, 2021
CAIRO – 22 February 2021: Egypt's Armed Forces Chief of Staff Mohamed Farid met on Monday with the head of the US military's Central Command, Kenneth McKenzie, and his accompanying delegation currently visiting Cairo.

The meeting discussed in Cairo military cooperation issues and joint exercise between the two countries.

McKenzie, during the meeting with Farid, expressed keenness to back the strategic partnership and coordination between the Egyptian and American armed forces.

He also expressed hopes that the coming period witnesses further cooperation in a way that meets the interests of both sides.

Farid and McKenzie discussed a number of issues of mutual concern in the fields of military cooperation and the exchange of expertise between the armed forces of both countries, a statement by the Egyptian military spokesman read.

The meeting discussed regional and international issues and the developments in the region with the aim of consolidating the pillars of security and stability and achieving mutual interests.

Farid and McKenzie also discussed the joint military exercise issue between Egypt and the US, the statement noted.

Farid underscored the deep Egyptian-American relations and expressed appreciation of the partnership between the armies of both countries.

A number of Egyptian military commanders attended the meeting.