Ministry of Irrigation: Egypt demanded the implementation of the Declaration of Principles agreement with the participation of an international party in the negotiations of the Renaissance Dam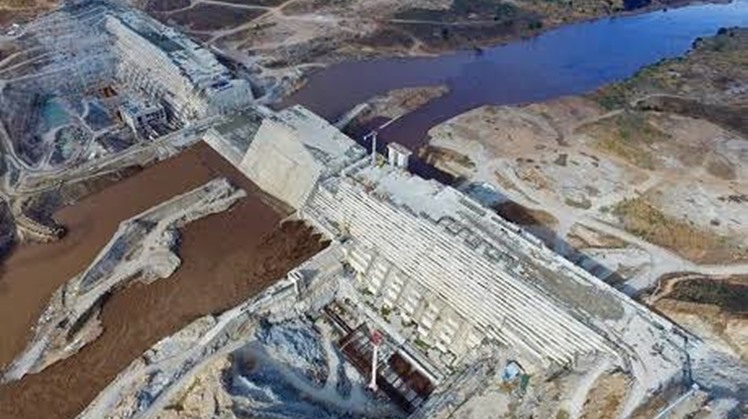 Sat, Oct. 5, 2019
The spokesperson of the Ministry of Water Resources and Irrigation, said that the negotiations of the Renaissance Dam have reached a dead end due to the hardening of the Ethiopian side and its rejection of all theses that take into account Egypt's water interests and avoid causing serious harm to Egypt.

During a round of negotiations in Khartoum at the level of the independent scientific research group, as well as during the ministerial meeting that followed from 30 September to 5 October 2019, Ethiopia presented a new proposal, which is a reaction to all the previously agreed upon, he said in a press release. It is one of the principles governing the filling and operation process, where it is free to ensure that there is a minimum annual discharge from the Renaissance Dam, and to deal with droughts and protracted droughts that may occur in the future. Ethiopia also refused to discuss the rules of operation of the Renaissance Dam and insisted on limiting the negotiation of the filling phase and the rules of operation during the filling phase, contrary to Article 5 of the text of the Declaration of Principles Agreement signed on March 23, 2015, as well as contrary to international norms for cooperation in the construction and management of dams on shared rivers.

The spokesman added that this Ethiopian position has brought the negotiations to a standstill, especially after Ethiopia rejected the Egyptian proposal, which presented an integrated proposal for the rules of filling and operating the Renaissance Dam, which is fair and balanced and takes into account the interests of the three countries.

The spokesman added that this position is a continuation of the obstacles placed by the Ethiopian side to the negotiating tracks over the past four years since the signing of the Declaration of Principles Agreement, where Ethiopia has previously obstructed the process of conducting studies related to the environmental, economic and social impact of the renaissance on both downstream countries by refraining from implementing outcome of the Ninth Meeting and to provide the International Consultant with the observations of the three countries relevant to his introductory report in clear violation of Article V of the Declaration of Principles Agreement, which provides for the conduct of such studies and the use of their findings to reach agreement on the re-fill and run of the Renaissance Dam.

The spokesman pointed out that in light of the deadlocked negotiations, Egypt called for the implementation of Article 10 of the Declaration of Principles Agreement with the participation of an international party in the negotiations of the Renaissance Dam to mediate between the three countries and bring closer views and help to reach a fair and balanced agreement that preserves the rights of the three countries without prejudice to any interests. Of which.