UN hails Egypt's women role in peacekeeping unit in Mali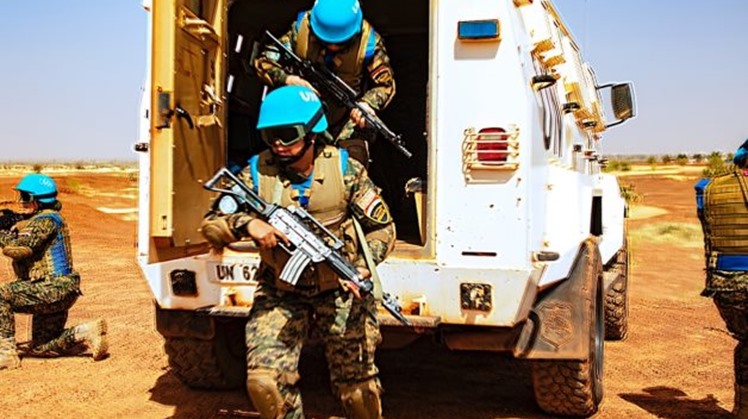 Thu, Jan. 19, 2023
CAIRO – 19 January 2023: UN Resident Coordinator in Egypt Elena Panova hailed on Thursday Egypt's role for enhancing women's efforts in peacekeeping operations.

"Thank you Egypt for setting a new benchmark for women in peacekeeping operations by dedicating a full team of policewomen to deal with the threats of improvised explosive attacks in Mali, [MINUSMA]," she tweeted on Thursday.

The United Nations commended the Egyptian all-women police unit in the peacekeeping operations in Mali, saying "An all-women police unit from Egypt breaks new ground in mine action in central Mali."

"The Search and Detect teams are trained to identify explosive ordinances and improvised explosive devices (IED), which can then be safely removed by an Explosive Ordnance Disposal team," the UN said in a statement on January 17.

Panova had also praised the "Decent Life" or "Haya Karima" presidential initiative, the biggest project of its kind around the world aiming to improve the quality of life for rural citizens.

During a meeting with Minister of Local Development Mahmoud Sharawy, Panova added that the UN is willing to contribute with all its technical expertise in promoting this "ambitious program".