Egypt denounces Houthis' attack on Abu Dhabi airport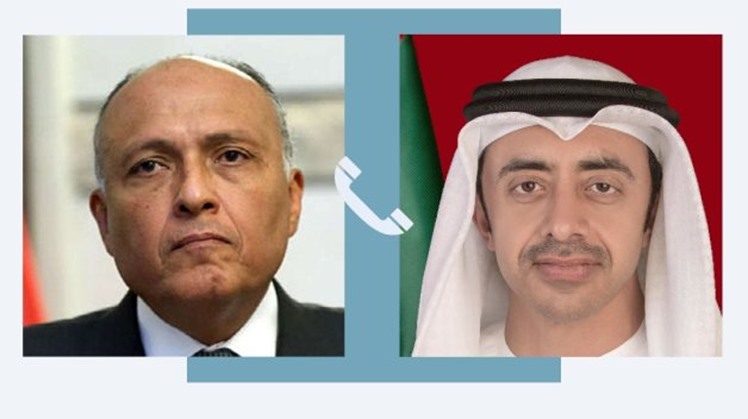 Mon, Jan. 17, 2022
CAIRO - 17 January 2022: Egyptian Foreign Minister Sameh Shoukry made a phone call with Emirati Minister of Foreign Affairs and International Cooperation Sheikh Abdullah bin Zayed Al Nahyan, talking about Houthis' attack on the Abu Dhabi airport on Monday.

Three fuel tanks at Abu Dhabi airport were blasted by drones launched by Yemen's Houthi militia, which declared it stands behind the attack, incurring three deaths, and six injuries.

Shoukry expressed the solidarity of Egypt, its government and people with the United Arab Emirates, offered condolences for the loss of lives of the three people, and wished the injured a speedy recovery, said Egyptian Foreign Ministry in a statement.

Shoukry affirmed Egypt's condemnation of any terrorist act committed by the Houthi militia against the UAE's security, stability and safety of its citizens.

He added that Cairo supports all measures taken by Abu Dhabi to deal with any action, the statement said.

Abu Dhabi police announced that the fire had been contained, and that the victims are two Indians and a Pakistani, as reported by Sky News Arabia.

The Arab Coalition in Yemen also announced that the launching of drones from Sanaa International Airport on Monday has been detected, and that three of those were intercepted before hitting the Saudi south.

The coalition also declared destroying 21 military vehicles and eliminating 230 terrorists in operations that targeted the Iran-backed Houthi militia in Marib northern Yemen.