Egypt's Sisi receives Chad Transitional Military Council chief in presidential Palace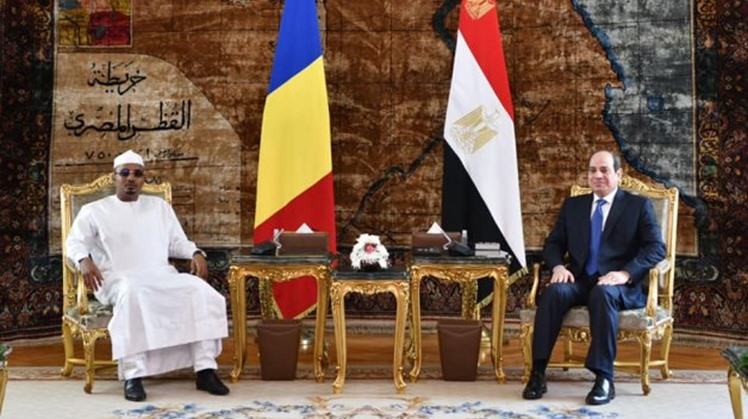 Wed, Jan. 5, 2022
CAIRO – 5 January 2022: Egypt's President Abdel Fatah al-Sisi received on Wednesday Chief of the Chad Transitional Military Council Mahamat Deby at Al Itihadyah presidential palace.



President Sisi "asserted Egypt's keenness on providing full support to Chad during the current transitional period, and on reinforcing bilateral relations on all levels, building on the historical close ties between both countries, which became well established during the presidency of Martyr President Idriss Deby," the Egyptian presidency's press statement indicates.



Chad President Idriss Deby was assassinated on April 19 by militants from the North after 30 years in rule and on the same day of reelection.



The army of Chad issued a statement at the time announcing the news and saying that Deby got injured while commanding troops on the frontlines as militants were heading towards the capital.


On April 18, Deby aged 68 was reelected for a sixth term after 30 years in rule. In tandem, the Libya-based militants attacked a border post, and advanced hundreds of kilometers south across the desert.



The Chadian army announced dissolving the parliament and the government as well as forming a military council headed by Mahamat Idriss Deby to lead the country for 18 months promising to hold democratic elections after the transitional period.