Minister declares launch of 1st insurance policy for Egyptian expats as of Saturday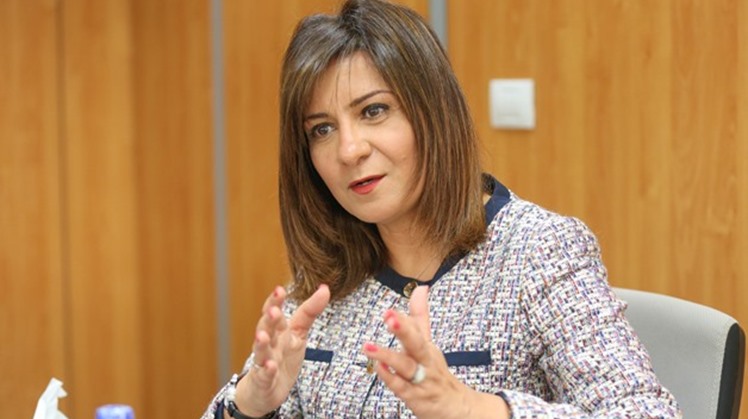 Sun, Jan. 2, 2022
CAIRO – 2 January 2021: Ambassador Nabila Ambassador Nabila Makram Abdel Shaheed, Minister of State for Immigration and Egyptians Abroad Affairs, announced the start of implementing the first insurance policy for Egyptian expats as of Saturday, January 1, 2022.



Ambassador Nabila Makram explained that the application of the insurance policy for Egyptians abroad came in response to the requests of Egyptian expats, especially those working in Gulf countries. The policy includes insurance companies that are scheduled to implement insurance, to extend the insurance umbrella for Egyptians abroad, in line with the state's strategy to achieve insurance coverage in the market.



Registration will be made through an electronic platform dedicated to this purpose, and the ease of procedures for Egyptians abroad through this electronic platform has been taken into account, provided that the insurance premium is only 100 pounds per year.



Ambassador Nabila Makram confirmed that the Ministry of Immigration will publish the mechanisms for entering into the insurance umbrella for all Egyptian communities abroad so that they can benefit from it.



Ambassador Nabila Makram had signed, for the first time, a memorandum of understanding with Mohamed Omran, Chairman of the Financial Supervisory Authority, and Alaa Al-Zuhairi, President of the Egyptian Insurance Federation, with the aim of cooperating in the field of providing insurance protection for Egyptians working and residing abroad, by providing insurance coverage in Cases of death, transfer of bodies, accidents, and payment of appropriate compensation.



The signing of the memorandum of understanding between the Ministry of Immigration, the Financial Supervisory Authority and the Egyptian Insurance Federation, and in coordination with the concerned authorities, to implement insurance, comes within the framework of supporting the efforts of the Egyptian state to protect Egyptians working abroad, and in response to the requests of Egyptian citizens abroad, provided that it is applied to all workers and residents abroad, in a way that contributes In strengthening the bonds of belonging to the homeland, as well as developing and raising the efficiency of insurance awareness and raising the level of insurance culture.



About the insurance policy:



Head of the Financial Regulatory Authority (FRA) announced Mohamed Omran previously stated that in the event of death due to an accident, the company pays LE 100,000 according to the following details:-



1- The actual cost of preparing, shipping and transporting the corpse

2- Then, the rest of the amount is distributed to the legal heirs according to the inheritance notification.



In the case of a natural death, Omran stated that the actual cost of preparing, shipping and transporting the body is paid only, and does not exceed LE 100,000.



He pointed out that the duration of the document is one year and can be increased up to 3 years, stressing that it is a document approved by the authority and can be obtained easily.



He continued that the document aims to protect all Egyptians working and residing abroad.