Pope Tawadros II arrives in Switzerland as part of current overseas pastoral trip.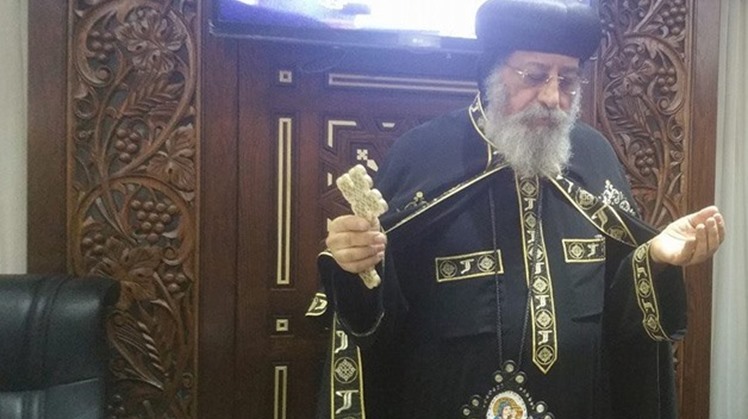 Tue, May. 14, 2019
CAIRO - 14 May 2019: Pope Tawadros II of Alexandria and Patriarch of St. Mark Diocese arrived in Zurich, Switzerland, on Tuesday, coming from Germany as part of his current overseas pastoral trip.

The head of the Coptic Orthodox Church was greeted upon his arrival at the airport by Egyptian Ambassador to Switzerland Hisham Seif el Din and members of the Egyptian embassy and Coptic Orthodox Bishop of Austria and Zurich Anba Gabriel.

In press statements here, Spokesman for the Egyptian Coptic Orthodox Church Polis Halim said that a host of bishops received Pope Tawadros at the airport as well.

The pontiff started his pastoral trip on Saturday by visiting Germany where he inaugurated a new Coptic church in the city of Düsseldorf.