Egypt's FM meets Indian Representative at UN as diplomats brief Security Council members ahead of GERD session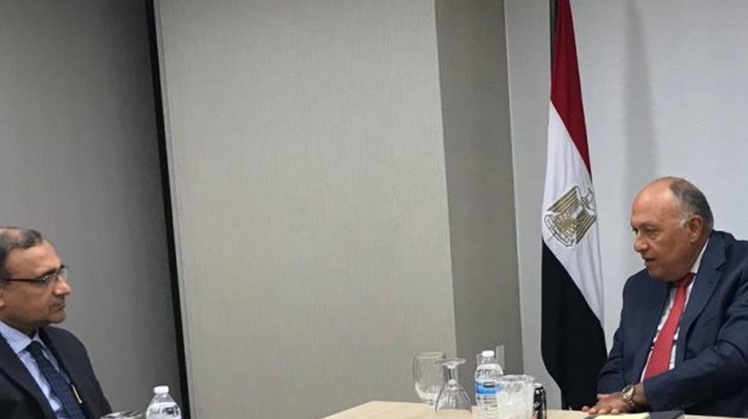 Wed, Jul. 7, 2021
CAIRO – 7 July 2021: Egypt's Foreign Minister Sameh Shoukry held a meeting on Thursday with the Indian Permanent Representative to the United Nations to present Egypt's position on the Grand Ethiopian Renaissance Dam (GERD) hours before the Security Council session.

Egypt's top diplomat is holding numerous meetings ahead of the session requested by Tunisia on behalf of the Arab League, to which both Egypt and Sudan are members.


The Ministry of Foreign Affairs posted pictures of Shoukry with India's representative T. S. Tirumurt and other officials from the two sides. It also posted pictures of diplomats briefing Security Council members on GERD's impact.


Earlier, the Egyptian delegation briefed the experts of the Security Council members on Egypt's cause and the repercussions of not reaching an agreement on GERD as part of intensive activities in New York to present all aspects of the dam crisis.