Saudi Arabia asserts its support for Egypt, Sudan preserving their "legitimate water rights"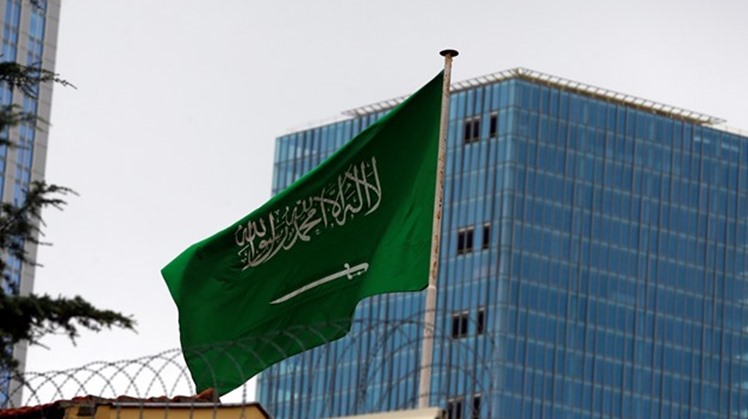 Wed, Jul. 7, 2021
CAIRO – 7 July 2021: Saudi Arabia asserted, on Tuesday, its support for Egypt and Sudan in preserving their "legitimate water rights", and stressed the importance of maintaining water security stability in Africa.

The Kingdom also praised all of Egypt and Sudan efforts to contain this crisis and attempt to solve it in accordance with the international law.

KSA affirmed its support to all international moves that aims at finding a binding solution for GERD. The Kingdom also called on the international community to intensify efforts to resume negotiations between the three countries (Egypt, Sudan and Ethiopia) and reach a solution that is acceptable by all partied and in line with the interests of the Nile Basin countries and under the auspices of the African Union and the Arab League.

Egypt's Irrigation Minister Mohamed Abdel Ati received on Monday an official letter from his Ethiopian counterpart Seleshi Bekele confirming that Ethiopia started the second phase of filling the reservoir of its controversial mega dam.

Ethiopia has reiterated its plans to implement the second phase of filling in July and through the rainy season whether a deal is reached or not.

Rounds of African Union-sponsored talks have collapsed with Egypt and Sudan blaming the collapse of negotiations on Ethiopia's intransigence.

In response to Bekele's Monday letter, Abdel Ati sent an official letter to the Ethiopian minister voicing Egypt's categorical rejection of Ethiopia's unilateral act, a statement by the Egyptian irrigation ministry spokesman re

The Egyptian Foreign Ministry re-sent the letter of Abdel Ati to the chief of the United Nations Security Council to brief the council on this "dangerous" update in light of the council's planned session on GERD on Thursday, the statement read.