Egypt, Japan FMs review ways of enhancing the bilateral relations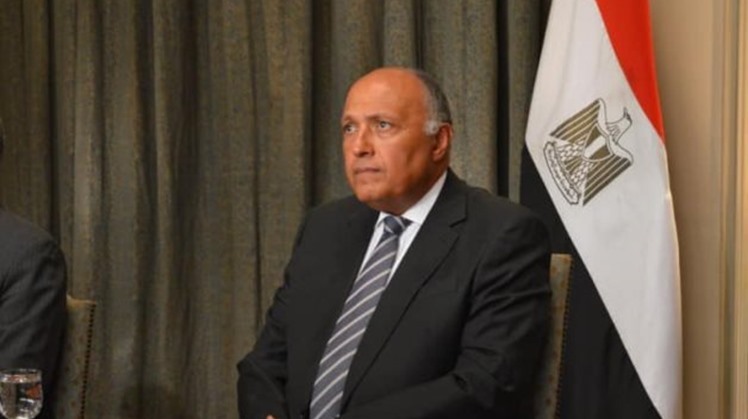 Mon, Dec. 28, 2020
CAIRO – 28 December 2020: Egyptian Foreign Minister Sameh Shoukry received a phone call from Japanese counterpart Toshimitsu Motegi on Monday, discussing the ways of enhancing the bilateral relations and international and regional issues of mutual concern, said Egyptian Foreign Ministry Spokesperson Ahmed Hafez in a statement.

Japanese minister expressed his country's aspiration to enhance the Arab-Japanese dialogue during the coming period, under the Egypt presidency of Arab League, Hazef said.

Both ministers discussed the ways of advancing the development of economic, investment and trade relations between the two countries since Japan is the largest development partner for Egypt, Hefez added.

They also talked about the latest developments of the construction of the Grand Egyptian Museum (GEM), and the latest repercussions of the coronavirus (Covid-19) pandemic.

Egypt's Minister of Planning and Economic Development Dr.Hala El-Said met Noki Masaki, the Japanese ambassador in Cairo, and his accompanying delegation, to discuss aspects of cooperation between the two parties, according to a statement from the Egyptian Ministry of Planning.

In September 2020, Egypt's President Abdel Fattah el Sisi directed the government to name a new road axis located east Cairo after former Japanese prime minister Shinzo Abe. In the same month, President Sisi inaugurated the Egyptian-Japanese University for Sciences and Technology in Burg al-Arab town in Alexandria.