Egypt's Planning min. probes with Japanese amb. bilateral cooperation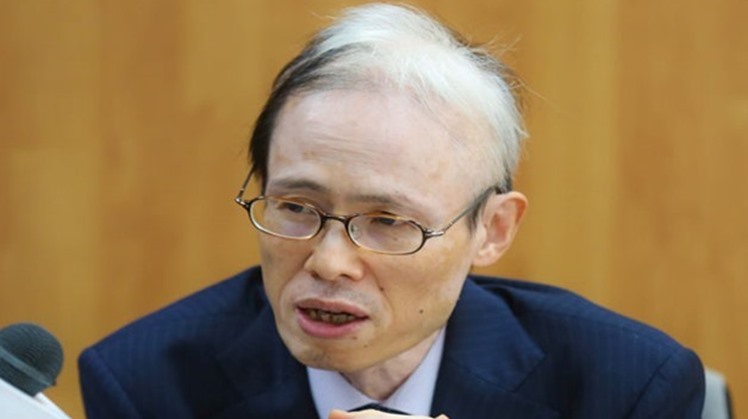 Sun, Dec. 27, 2020
CAIRO - 27 December 2020: Egypt's Minister of Planning and Economic Development Hala el-Said held a meeting with Japanese ambassador to Egypt Noke Masaki Sunday in which they discussed means of boosting bilateral cooperation.

A statement issued by the Ministry of Planning and Economic Development said, the minister probed with the Japanese diplomat and his accompanying delegation joint cooperation and reviewed recent reform measures adopted by the Egyptian government in the economic development sphere, along with prospects of economic development in Egypt.

Ayman Soliman, Executive Director of the Sovereign Fund of Egypt took part in the meeting.

The minister referred to a tangible decline in poverty rates across the country; the first ever in almost 20 years, according to data published in a recent research conducted on income, spending and consumption in 2019/2020 that was announced earlier in December.

El-Said highlighted the great attention President Abdel Fatah El Sisi attaches to implementing economic reform programs, extending support to the most needy villages and brackets along with pressing ahead with the State's efforts to secure an overall social protection program.

"Thanks to government efforts, overall stability and comprehensive development has been reflected in positive economic trajectories Egyptian economy has witnessed during 2019/2020," she said.

The minister underlines Egyptian- Japanese cooperation as regard reinvigorating green growth, in line with Japan's contribution to a green economy initiative being implemented by the ministry of planning in cooperation with the Ministry of Environment, with a view to facing environmental changes besetting the globe.

She also pointed out to the priority Egypt advocates to sustainable development, down the road towards green economy transition in line with 2030 vision.

"Work is in full swing to implement all investment ventures related to sustainable development, in line with the State's plans on this score," el-Said noted.

She also underscored ongoing cooperation between Egypt governmental bodies and Japan International Cooperation Agency (JICA) pertaining to honing human cadres' skills in the governance and sustainable development fields.

On his part, the Japanese ambassador lauded the outcome of the meeting and congratulated el-Said on her recently winning of an Arab Excellence Award as best Arab minister, voicing his country's keenness on continued cooperation with Egypt.