Over 1,000 Egyptians stranded abroad after Gulf countries halt flights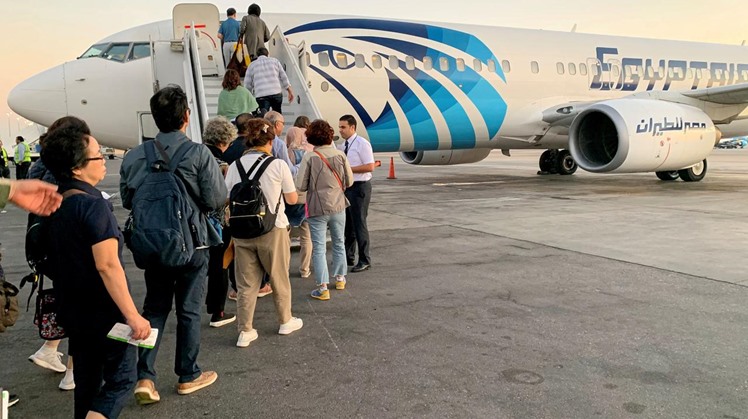 Wed, Dec. 23, 2020
CAIRO - 23 December 2020: Egypt's Emigration and Egyptian Expatriate Affairs Minister Nabila Makram said on Tuesday that 1,485 Egyptians have submitted online applications provided by the ministry for nationals stranded abroad.

According to the ministry, Egyptians submitted applications from the UAE, Saudi Arabia, Oman and Turkey.

In a cabinet statement issued on Tuesday, the minister said Egyptians were stranded abroad after the suspension of flights in a number of Gulf countries, especially in Kuwait. Flights had already been suspended between Kuwait and Egypt, so Egyptians were using the UAE, Oman and Turkey as transit countries.

Makram said she is following up with stranded nationals and providing them with support, whether they want to remain in the transit country, travel to Kuwait, or return to Egypt.

Saudi Arabia, Kuwait and Oman announced on Monday that they were suspending flights due to the coronavirus outbreak, following news that a new strain has appeared in the UK.

Saudi Arabia and Kuwait host two of the world's largest Egyptian expat communities.