More than 70 feddans flooded due to increase of Nile water level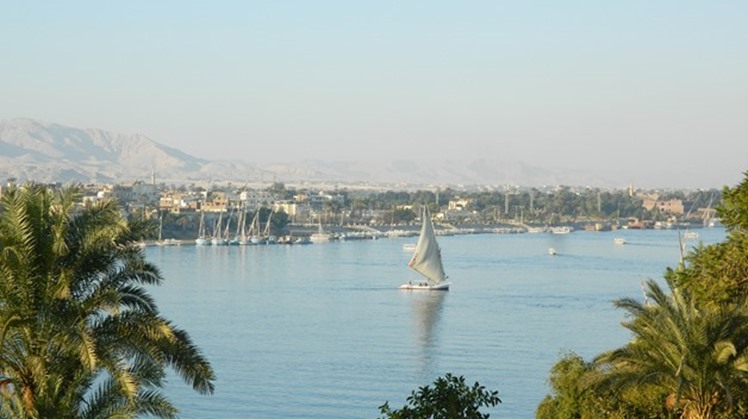 Tue, Sep. 8, 2020
CAIRO- 8 September 2020: Due to an increase in Nile water level in Egypt, more than 70 feddans (one feddan equals 1.03 acres) in Egypt's Delta were flooded on Monday, reported Al-Arabiya.

Al-Sawaf village in the city of Kom Hamada in El-Beheira governorate, northern Egypt, has been flooded with Nile water since Sunday, destroying dozens of feddans cultivated with rice, Alfalfa, and other vegetables, according to a resident in the village. He called upon the government to provide the necessary help.

on August 31, 2020, the Egyptian Ministry announced that the Nile water inflow to Egypt will increase due to the increasing torrential rains that caused human and financial causalities in Sudan. As yet, a total of 101 Sudanese people has been killed and 70,000 houses were destroyed. Sudan's Security and Defense Council declared a national state of emergency for three months, designating Sudan as a natural disaster zone.

Over the past few days, some Egyptian governorates such as the Red Sea and South Sinai was hit by rainwater. Torrential rains fell on Mount Catherine and Jabal Abbas forming accumulated water in Arbaeen Valley, where the water direction was diverted in some areas to protect the surrounding facilities.

Egypt's High Dam is capable of storing the amount of water coming from Sudan, said Mohamed el-Sebaei, spokesman for the Ministry of Irrigation and Water Resources, on Sunday.

"The High Dam is capable of storing water coming from outside the country during the floods, and every drop of water that comes to us will be useful," he said in media remarks to Al-Hikaya talk show on MBC channel. The spokesperson also added that the state is able to deal with the amount of rainwater, and the High Dam is one of the most important modern projects.