Around 50,000 tourists visited Sharm El-Sheikh, Hurghada since 1 July: Tourism minister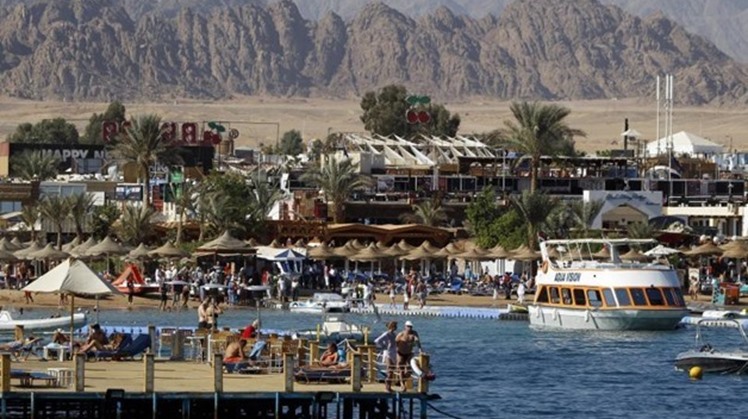 Fri, Aug. 7, 2020
CAIRO- 7 August 2020: As many as 50,000 tourists have visited Egypt's seaside cities of Sharm El-Sheikh and Hurghada since the country announced the resumption of regular international flights last month following a three-month closure due to the coronavirus pandemic, Egypt's tourism minister Khaled Al-Anany said.
As part of the first stage of the reopening, Egypt reopened its main seaside resorts to international flights and foreign tourists on 1 July.

Foreign tourists are now allowed to fly into three areas: South Sinai, where the popular seaside resort of Sharm El-Sheikh is located, the Red Sea governorate, home to the city of Hurghada, and Marsa Matrouh on the Mediterranean, according to Ahram Online.

The tourists came from Ukraine, Belarus, Switzerland, Serbia, and Hungary, Al-Anany said during a meeting held Wednesday with a number of investors and hotel operators in the Red Sea and South Sinai governorates to discuss challenges facing the tourism sector.


"No single coronavirus infection was detected among those tourists whether during their stay in Egypt or after their return to their countries," the minister was quoted as saying in a statement carried by Ahram Arabic news website.

Officials earlier said that travelers coming from countries with high rates of coronavirus infections are required to submit test results to prove they are virus-free before travelling.

Hotels and restaurants in Egypt are now allowed to operate at 50 percent of the usual capacity after meeting health and safety protocols.

Egypt's daily tally of new coronavirus infections and daily death toll both have continued to decline in recent weeks despite the recent lifting of lockdown measures in the country.

The country reported 123 new coronavirus cases on Wednesday, bringing the total infection tally to 94,875, including 4,930 deaths.