Bahrain supports Egypt's Sisi's remarks on Libya: Cabinet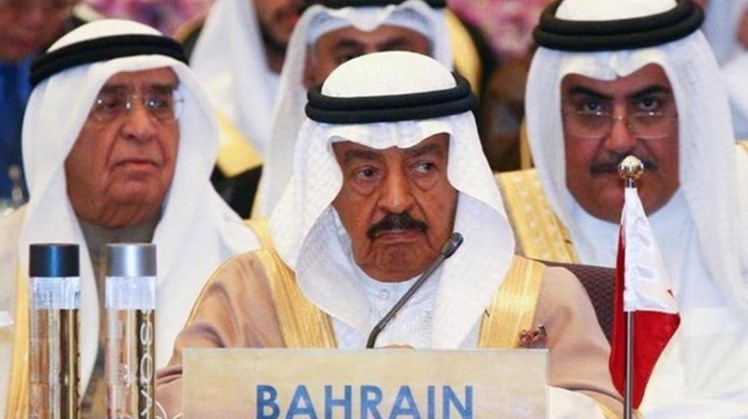 Mon, Jun. 22, 2020
CAIRO – 22 June 2020: The Bahraini Cabinet on Monday voiced support to the Egyptian political leadership's remarks on Libya, including all measures to defend the Egyptian national security and western borders and preserve stability, Bahrain's Al-Bilad newspaper reported.

Egypt's President Abdel Fattah El-Sisi on Saturday checked on the forces in Egypt's Western Military Zone and said that the Air Force, the Special Forces, and the Border Guards have been securing 1,200 kilometers of borders with Libya for seven years, and accomplishing missions that have not been disclosed. Sisi urged them to "be ready to accomplish any mission whether here within our borders or - if needed – beyond our borders."

The Cabinet, in a weekly virtual meeting, affirmed that Egypt's security is an integral part of the Arab national security. The meeting was chaired by Prime Minister Prince Khalifa bin Salman Al Khalifa.

During the meeting, the Cabinet affirmed Egypt's right to defend its western borders and their strategic depth against the threats of terrorist militias and mercenaries. It also hailed President Sisi's speech calling for backing security and stability in Libya and preventing any bloodshed among Libyan people.

UAE's Foreign Ministry has earlier voiced support to Egypt's stance on Libya and hailed Egypt's efforts to reach a comprehensive political settlement in Libya, including the Cairo initiative, which the ministry described as "consistent with all relevant international resolutions".

Also, Saudi Arabia's Foreign Ministry affirmed its support to Egypt in "its right to defend its borders and people against acts of extremism and terrorist militias and their supporters" in Libya.