Egypt allocates $68.74M to develop neediest villages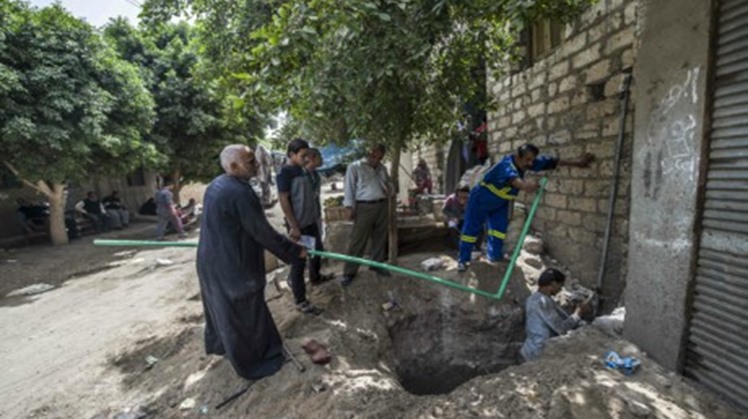 Sun, Mar. 10, 2019

CAIRO, 10 March 2019: A sum of EGP 1.2 billion ($68.74M) has been allocated as part of the Egypt's state budget to upgrade neediest villages, Minister of Planning, Monitoring and Administrative Reform, Hala el Saeed, said on Saturday, March 9.

Egypt's minister noted that a criteria have been set for the neediest villages in which those villages shall have a population of at least 5,000.

This came during a meeting of ministers and a number of local governors to probe local development plans and development gaps in governorates, the planning ministry said in a statement Saturday.

A program targeting the neediest villages' development gaps during the 2018/2019 and 2019/2020 fiscal years serves about 413 villages with total population of 6.6 million, Saeed said, adding that the program costs some EGP 7 billion.

The minister also revealed that 722 villages that register the highest poverty rate (more than 60 percent) are focused in eight Upper Egyptian governorates.

Meanwhile, the local development minister, Mahmoud Shaarawi, said the government targets Upper Egyptian governorates, where there are lots of needy villages.

The political leadership seeks to reduce poverty levels in Upper Egypt and raise per capita income.

Egyptian President Abdel Fattah al-Sisi launched on Wednesday, January 2, a national initiative to provide a decent life for needy families.

The president stated in a post on his official Facebook page that Egyptian citizens have made sacrifices and bore the brunt of the economic reforms to ensure a better life for future generations.

Egypt's President called on state institutions and agencies to coordinate with civil society organizations, unite their efforts for the interest of the nation's youth, and launch the initiative directly under his auspices.

In a response to the president calls, Social Solidarity Minister Ghada Waly immediately called on civil society organizations and NGOs to attend a meeting at the ministry's headquarters on to coordinate civil society efforts in response to the President's initiative.


Earlier in November 2018, Egypt's Prime Minister Mostafa Madbouly announced that starting from 2019, cash aid from the Takaful and Karama (Solidarity and Dignity) program will be disbursed for two children in each family enrolled in the program instead of three.

He illustrated that this decision will allow a larger number of families to benefit from the program.

Launched in 2015, Takaful and Karama program aims to support impoverished families with school-aged children, the elderly and people with special needs, mainly in Upper Egypt.

"The move aims to allow more households to benefit from the cash support program," Madbouly said, pointing out that more scenarios are being considered to rationalize in-kind support.