All you need to know bout water treatment plant between Sinai, Ismailia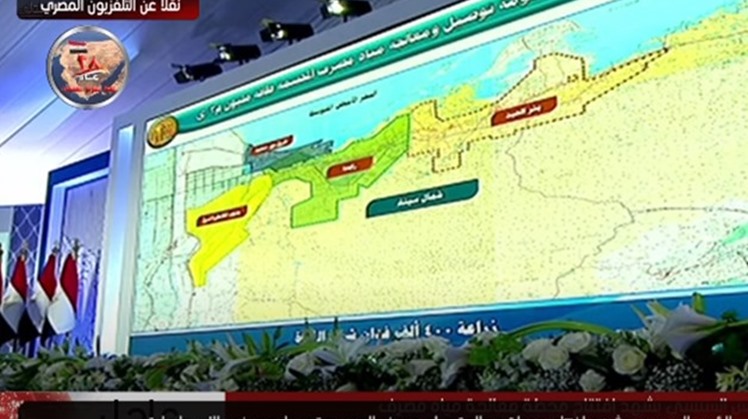 Thu, Apr. 23, 2020
CAIRO – 22 April 2020: Egypt's President Abdel Fattah El-Sisi on Wednesday witnessed the inauguration of the Mahsama water treatment plant in Serapeum in the northeastern city of Ismailia, east of the Suez Canal.

This came as part of the president's visit to open a number of national projects in the cities of Ismailia and Suez, including the Mahsama project which treats and delivers wastewater from Ismailia on the west bank of the Suez Canal to the east of the Suez Canal.

The aim of the system is to collect wastewater that had been thrown away in Lake Timsah to be treated and pumped into East Sinai canal.

The system of the Mahmasa plant extends for 420 kilometers and will water between 70,000 to 100,000 feddans (72,649-103,784 acres), said head of the Armed Forces Engineering Authority Ehab El-Faar.

Tha Mahsama drain to East Sinai canal has been finalized in 12 months with a total cost of LE 15 billion.

Around 1.24 million cubic meters will be moved from Mahsama daily to the east of the canal, to provide drinking and irrigation water to parts of Sinai.

The project is considered the biggest in the Middle East. This plant will pass below the New Suez Canal.

Sisi earlier on Wednesday also watched the extraction of a tunnel-boring machine in Egypt's northeastern city of Suez.

The "Martyr Ahmed Hamdy 2" tunnel, which was completely drilled, comes as part of five tunnels in the seaport city, within the framework of Egypt's 2020 vision.

"Now we are about to complete five tunnels [drilled] by Egyptian Hands," Sisi said. He noted that all work sites are secured well in coordination between the health and defense ministries, as well as companies to ensure the safety of workers.

The inaugurated tunnel has two lanes with a length of 4,250 kilometers and a diameter of 11 meters, Chairman of the Armed Forces Engineering Authority Ehab El-Faar said, during the opening ceremony.

As many as 5,000 workers and engineers took part in the construction, process, Faar noted.

The five tunnels of the Suez Canal tunnels include two in Port Said, two in Ismailia, and "Martyr Ahmed Hamdy 2" tunnel that is parallel to an old 1,640 tunnel carrying the same name and under the Suez Canal. Ahmed Hamdy was an Egyptian engineer who was killed during the October War with Israel in 1973.

The two tunnels in Ismailia connects the northeastern city to Sinai, shortening the travel time to 15-20 minutes.

The Port Said tunnels link the eastern parts of the canal cities to the western areas, to facilitate trade in the Suez Canal region.

Each of the tunnels, according to earlier official figures, can receive up to 2,000 cars per hour and 40,000 cars per day.