Yacoub Heart Foundation in Upper Egypt performs 12,000 surgeries annually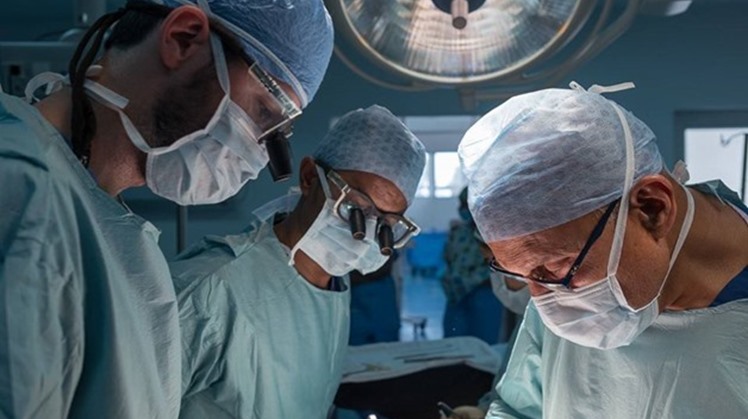 Mon, Feb. 24, 2020
CAIRO – 24 February 2020: Magdi Yacoub Heart Foundation in Upper Egypt performs 12,000 surgeries per year, and treats around 80,000 patients annually, said Foundation Board Chair Magdy Ishak, in an interview with Wael Al-Ebrashi on channel 1 of the national TV.

The foundation, which was established in 2008, performs highly complicated surgeries, Ishak said, adding that a prominent American doctor has asked the board to train American doctors inside the foundation.

Egyptian British heart surgeon Magdi Yacoub was among the first three surgeons to perform an open heart surgery in Nigeria in 1974. In 1986, he was part of the team that developed the techniques of the heart-lung transplantation at the National Heart and Lung Institute.

He also led a British research team at Harefield hospital in 2007, aiming to grow a part of the human heart using stem cells. These efforts were all exerted in order to overcome the shortage of heart transplant donations.

Earlier in February, Mohammed bin Rashid, the ruler of Dubai and the Vice President and Prime Minister of UAE, announced raising donations totaling EGP 360 million ($8.17 million) for Magdi Yacoub Global Heart Center in Egypt's Aswan, on the sidelines of the Arab Hope Makers event in Dubai, according to Egyptian state's news agency MENA.