Sisi discusses plans to upgrade natural reserves, preserve biodiversity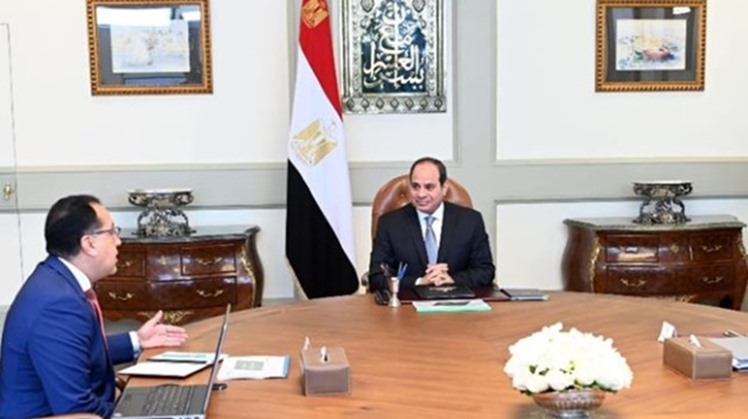 Mon, Feb. 24, 2020
CAIRO – 24 February 2020: President Abdel Fattah al-Sisi urged the involvement of the private sector and youth in the projects of the Environment Ministry, including the development of the infrastructure of the natural reserves, while preserving their biological diversity, the Presidency said in a statement on Sunday.

Meeting with Prime Minister Mostafa Madbouli and Environment Minister Yasmin Fouad, Sisi urged considering international standards and designs when formulating development projects for natural reserves as a national wealth, in a way that enhance their significance among the unique natural tourist attractions worldwide.

The meeting reviewed the efforts of the ministry to limit environmental pollution in the Gulf of Suez, in cooperation with relevant authorities and industrial companies in the area, the statement read, adding that the meeting also urged monitoring pollution caused by ships and oil tankers in the Gulf.

In September, Fouad said the ministry, under President Sisi's directives, is keen on developing the country's natural resources which are the basis of any comprehensive development process.

The ministry is also keen on developing nature reserves, she said during her meeting with students of the National Defense College, one of the faculties of Nasser Military Academy, at Ras Mohamed protectorate.

She said Ras Mohamed protectorate is a national park and an integral part of Sinai land that is rich with a wide range of vertebrate and invertebrate underwater species.

She talked about the ministry's plan to develop nature reserves, saying it is based on the rational management of natural reserves assets, honoring regional and international obligations on environment and laying down necessary mechanisms aiming at preserving biological diversity and facing climate change.