The Ministry of Archeology is looking for Queen Nefertiti mummy using DNA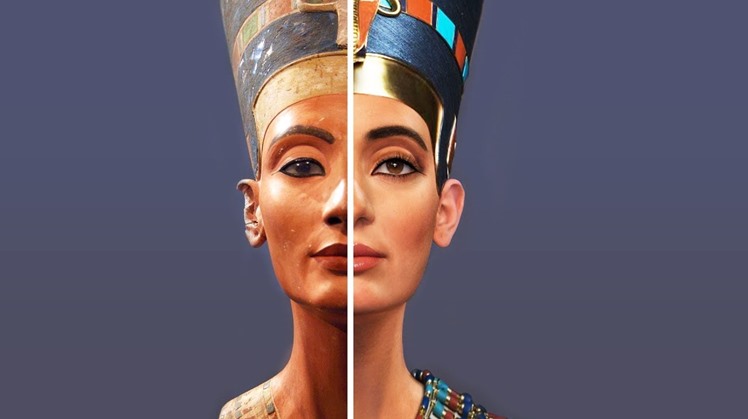 Sun, Dec. 8, 2019
These days mark the anniversary of the discovery of the statue of the Pharaonic Queen Nefertiti, the wife of Akhenaten in the Tel el-Amarna region in Minya in southern Egypt in 1912, and recently Dr. Zahi Hawass announced the start of the national project to study the royal mummies, so does Nefertiti be found.

Dr. Zahi Hawass, the Egyptian archaeologist, said during one of his lectures in London that Queen Nefertiti may be one of two mummies that have already been discovered, expressing his belief that using "modern DNA techniques", Queen Nefertiti can be defined as one of the mummies discovered in Valley of the Kings.

Hawass announced that he was exploring a new site in the Valley of the Kings to search for the tomb of Queen Nefertiti and Queen Ankh Asen Amun, wife of Tutankhamun, but he admitted that the queens may have already been found, adding: "Using modern DNA techniques, we are examining the royal mummies Found, we also think that one of the mummies may have been Nefertiti. "

Also, one of his lectures in Denmark, archaeologist Dr. Zahi Hawas confirmed that the Egyptian national project to study the royal mummies will be carried out to search for the mummy of Queen Nefertiti and the mummy of Queen "Ankh Asen in Amun" the wife of King "Tutankhamun" through DNA. City Scan.

It was believed that Queen Nefertiti, who died in 1331 BC, was buried in a large room behind a hidden door in the tomb of King Tutankhamen.

But last year, the Ministry of Antiquities announced that the investigation, which lasted for three years and included a radar survey of the cemetery, proved conclusively that there were no secret rooms.

Dr. Hawas said on the sidelines of the exhibition "Tutankhamun: The Treasures of the Golden Pharaohs", which includes 150 artifacts at the Saatchi Gallery in London on Friday, "Everyone asks me whether Nefertiti is buried in the tomb of Tutankhamen and the answer is no.