31 Years of Egyptian Opera! Ministry of Culture celebrates 31st anniversary of the Opera and honors 12 creators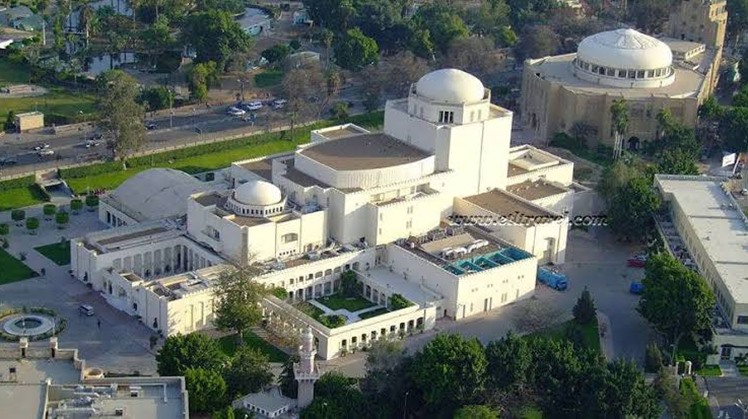 Wed, Oct. 9, 2019
The Ministry of Culture celebrates the 31st anniversary of the opening of the Egyptian Opera House, during two continuous nights, which will be held at 8 pm on Thursday and Friday, October 10 and 11 at the Grand Theater. .

Magdy Saber, president of the Opera, said that the Minister of Culture honors Tenor Sobhy Bedair, Bus Reda El Wakeel, former President of the House of Music, Opera and Ballet, Soprano Iman Mostafa, Artistic Director of Cairo Opera Stars, and Maestro Salim Sahab, Founder of the Arab National Music Band, Ballerina Lamia Zayed. Director of the Egyptian Music Festival and Conference, Director of Arab Music Festival and Conference, Artist Walid Aouni, Founder of Modern Theatrical Dance Groups and East Knights of Heritage, Soprano Naveen Alouba, Clarinet Player Dr. Mohamed Hamdy Former opera and ballet, Maestro Mostafa Nagy, former opera president, and violinist, Dr. Hassan Sharara.

The Egyptian Opera House was inaugurated on October 10, 1988.It comprises seven theaters: Al Kabir, Al Sagheer and the Open, beside Al Gomhouria Theater, the Institute of Arab Music in Cairo, Sayed Darwish Theater in Alexandria, and the Damanhour Opera Theater in Beheira. For different categories of Egyptian public and Arab and foreign communities, it also provided an opportunity for promising teams and artists to present their unique artistic experiences in addition to the high-end serious arts specializing in ballet and opera, classical and Arabic music, cultural salons, fine art exhibitions and various music and singing festivals. Egypt's cultural and artistic history with its artistic and human potential.