Thu, Aug. 8, 2019
CAIRO – 8 August 2019: The Egyptian Ministry of Antiquities in cooperation with the Ministry of Housing and the Arab Contractors Company moved the obelisk of King Ramses II that was on display at Andalus Park in Zamalek from Cairo to Alamein. The transfer decision came after the approval of the Egyptian Antiquities Standing Committee. Amid security measures by the Tourism and Antiquities Police and the security authorities the transformation is deemed successful.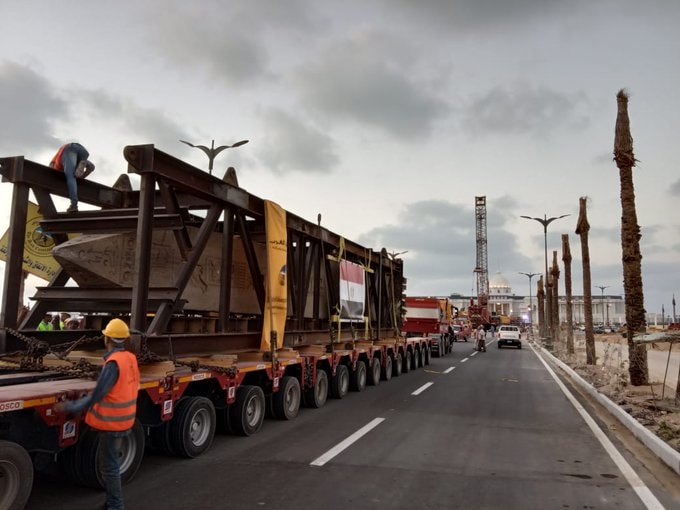 "A team of restorers from the ministry carried out the initial restoration work, reinforced and covered parts with reinforced foam. The obelisk was placed in an iron cage to ensure its stability while using anti-vibration units during the transport process," Said Mustafa Waziri, secretary general of the Supreme Council of Antiquities.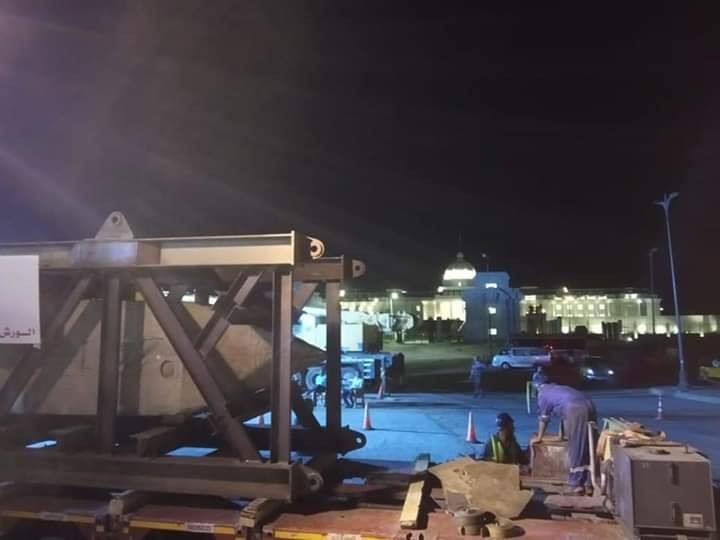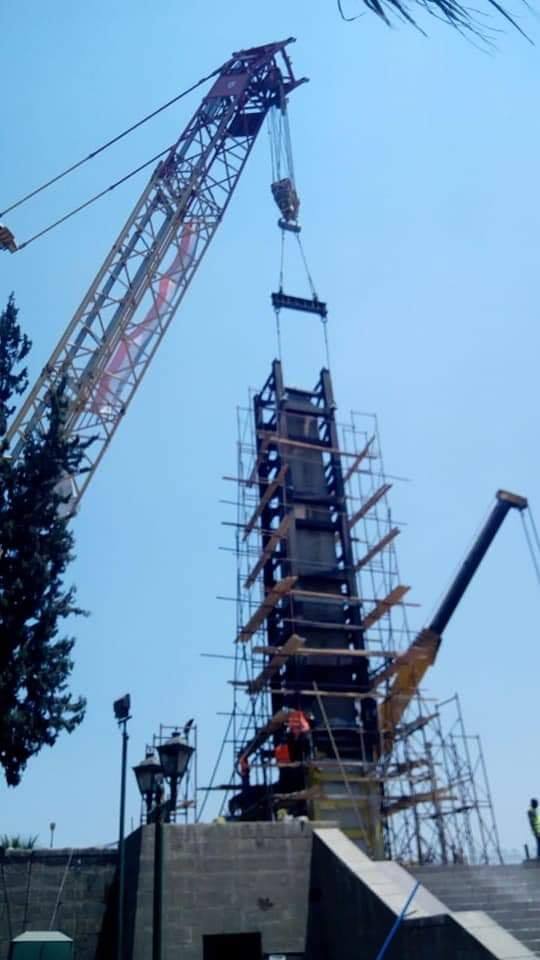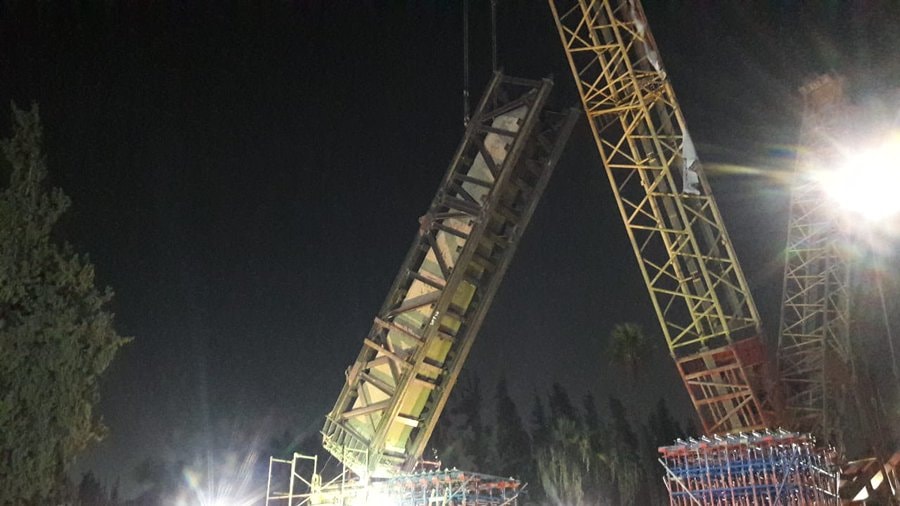 This obelisk is one of the obelisks set up by King Ramses II to decorate his temple in the city of Barramsu (Sharkia governorate Delta Egypt), and then transferred to the city of San Hagar in the province of Sharkia, and was transferred to the garden of Andalusia in Zamalek in 1956.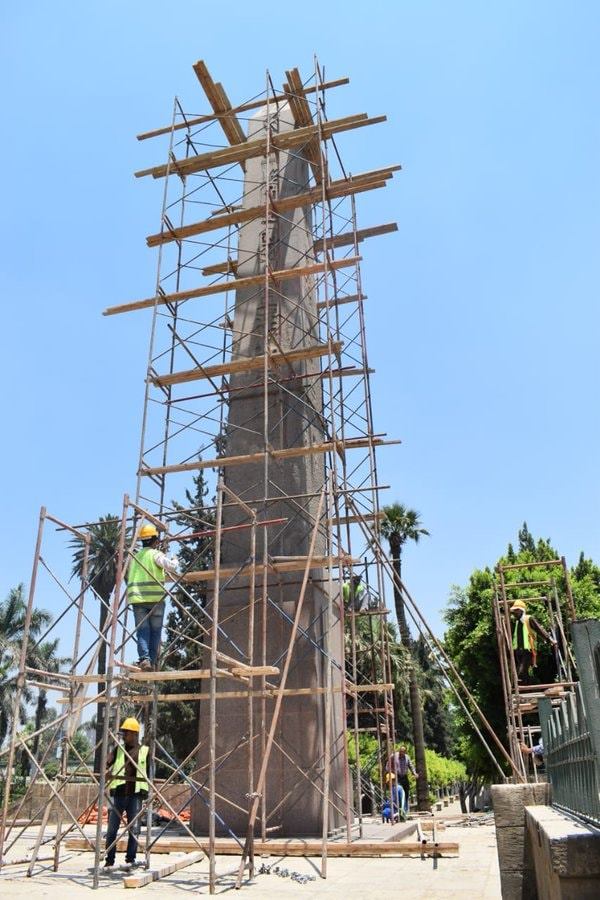 The obelisk is made of pink granite stone and weighing about 90 tons, and a height of about 14 meters, and decorated with four sides inscriptions and titles of King Ramses II.
The new El Alamein City project is one of the ambitious economic projects of the Egyptian government.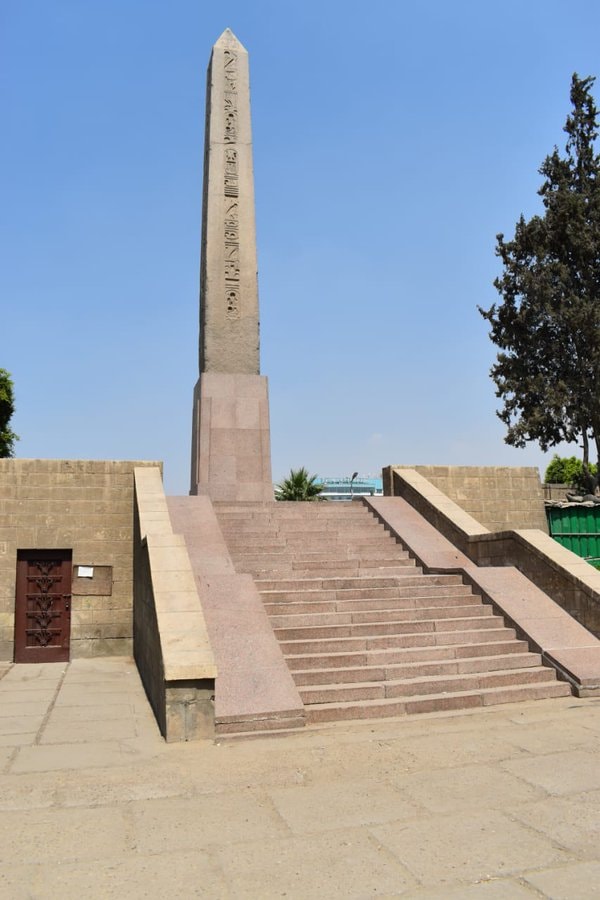 Photos credits to Ancient Egypt Facebook Page