The Great Museum Receives 10 Wooden Pieces of Khufu's Ship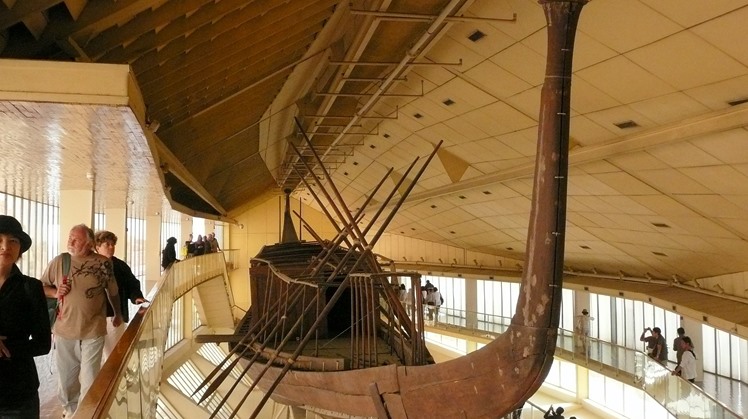 Sun, Jul. 28, 2019
CAIRO – 28 July 2019: The Minister of Antiquities, Khaled El Anany, inspected the project of the Grand Egyptian Museum and witnessed the arrival of 10 pieces of wood from Khufu's second ship, from the site of its discovery, south of the Great Pyramid in Giza, to the wood factory in the Great Egyptian Museum. The number of pieces transferred from the ship to the museum is now 852 pieces.

The transfer of the sarcophagus of King Tutankhamun from the isolation area of ​​the Grand Museum to the wood restoration plant was initiated to start the sterilization work in order to begin its restoration for the first time since the discovery of the tomb in November 1922, in preparation for presenting it with the rest of the king's coffins, during the last quarter of 2020.

The Minister of Antiquities also visited the heavy archeological laboratory to inspect the archaeological pieces that were recently transferred to the museum, which included statues of the goddess Sakhmet and a statue of granite in the form of a lion.