Egypt's Minister of Culture inaugurates the 14th Traditional Crafts Festival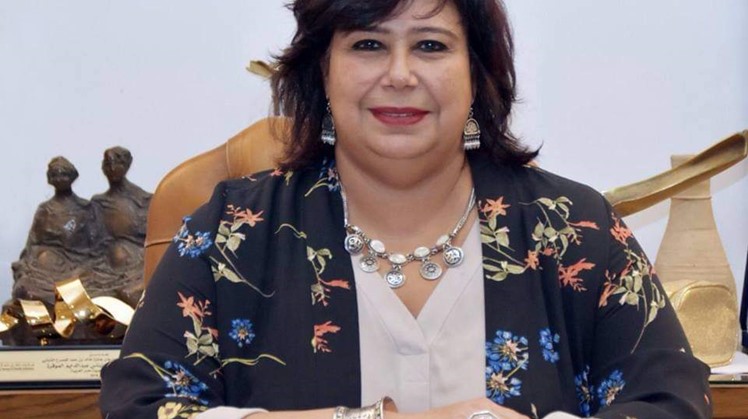 Sun, Nov. 7, 2021
Dr. Enas Abdel-Dayem, Minister of Culture, accompanied by Dr. Khaled Sorour, Head of the Plastic Arts Sector, will open the 14th edition of the Heritage Crafts Festival, under the title "The Development of the Egyptian Person", tomorrow Sunday at 6:00 pm at Al Jazeera Cinema Center in the Opera Square.

The festival is organized by the Central Administration of Artistic Production Centers, headed by Salwa El-Sherbiny, on an annual basis to support and care for craftsmen and specialized NGOs to preserve these arts from disappearing, and will continue until November 11.


Dr. Khaled Sorour said: "The heritage crafts festival continues as one of the major qualitative artistic events established by the plastic arts sector with the aim of supporting the owners of traditional crafts and opening new outlets to market their products. It also aims to protect the ancestral heritage in this field, enhance the awareness of the younger generations about its value, and form a new generation interested in these crafts and learn about different cultures and arts. These arts will be preserved for generations to come.

Dr. Salwa El-Sherbiny stated that the program of the opening ceremony will include a fashion show directed by Mohamed Nassar for about 25 pieces of fashion produced by the Art and Life Center that expresses the various heritage costumes in the various governorates of Egypt, and an exhibition of handicrafts and products produced by the General Administration of Heritage Research and participates with about 100 works. And the General Administration of Traditional Crafts "Art and Life Center - House of Textiles Al-Marsama" and participates with about 115 works, and an exhibition of the products of the participating parties, which are government agencies (the General Authority for Culture Palaces - Cultural Development Fund), and private associations (Asala Association - Aswan Sons Association - Profession and Future Foundation - Union Projects and handicrafts - Akhmim Textile Foundation - UNESCO Heritage Preservation Clubs - and the General Administration of Conventions and Environmental Security at the Ministry of Higher Education.

The program also includes live artistic workshops in the fields of handicrafts, during which artists and artisans will present the methods of working products directly with the public and will continue during the festival period. In the development of society, the opening will include artistic performances by Al Tanoura and the Nile Band and will continue throughout the festival days.