Youssef Zidan nominates Ramy Malek to perform the Heba character if the novel "Azazel" is turned into a work of art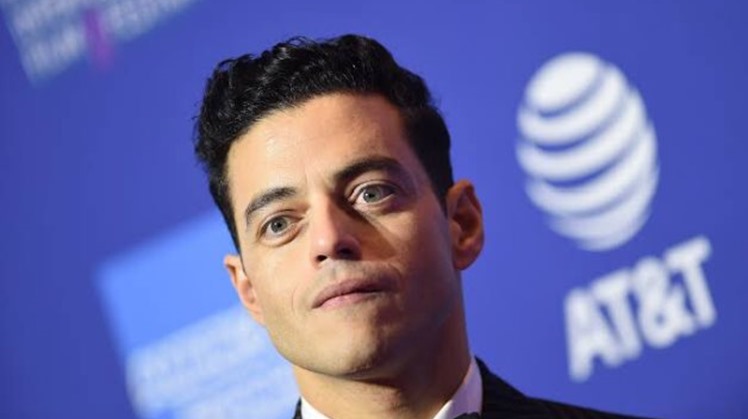 Thu, Nov. 4, 2021
The great writer, Dr. Youssef Zeidan, has nominated the international actor of Egyptian origin, Rami Malek, who won the Oscar for Best Actor in 2019, to play the role of the monk Heba, the hero of his novel "Azazel" if the novel, which won the Booker Prize in 2009, is turned into a film or television work.

"Zidane" wrote on his personal page on the social networking site "Facebook": "After watching the first episodes of the series "Mr. Robot" and then the movie "Bohemian Rhapsody" for which he won an Oscar, I said to myself: Rami Malek (Egyptian origin) is a genius actor And an artist of high caliber, if one day I agreed to transform Azazel's novel (translated into nearly thirty languages, and about twenty master's and doctoral theses were prepared for it) into a movie or television series, then he would be the best person to embody on the screen the character of the monk Heba."

Azazel is a novel by Youssef Zeidan, published by Dar Al-Shorouk in 2008. Its events take place in the fifth century AD between Upper Egypt, Alexandria and northern Syria, following the adoption of Christianity by the Roman Empire, and the ensuing internal sectarian conflict between the church fathers on the one hand, and the new believers On the other hand, declining paganism. The novel won the Arab Booker Prize in 2009, and won the British "Annobi" Prize for the best novel translated into English in 2012.

So the monk "Heiba" wrote details of what happened in thirty Raqqa, prompted by a request from Azazel, meaning "Satan", where he was saying to him: "Write Hiba, I want you to write, write as if you confess, and complete what you were saying, all", and also he says in his response to Heba's inquiry: "Yes, Azazel, who comes to you from you and in you."

The books of the monk Heba deal with what happened to him since he left Akhmim in Upper Egypt to the city of Alexandria in order to delve into medicine and theology. And his meeting with Reverend Nestorius, who loved him very much and sent him to a quiet monastery near Antioch, and in that monastery the psychological conflict within the monk's soul and his doubts about the faith increased.