Mon, May. 13, 2019
Egypt shines throughout the holy month of Ramadan. It's the month of generosity, decency and cheerfulness, the atmosphere is rules by kind and noble feelings. If you never got the chance to spend Ramadan in Egypt, you're missing out on a very unique experience. Every country has its special customs when it comes to celebration, and Ramadan in Egypt outshines any other time of the year when it comes to these customs. Only in Egypt you will find people during Iftar time distributing dates and waters on fasting people on the street who still didn't reach their homes, to help them break their fast…Only in Egypt you will find fluids of donations addressed to hospitals and orphanages during the course of the month… These are the type of customs Ramadan is known with in Egypt, so let's take you on a journey into the Egyptian customs during the holy month…
The Tables of the "Merciful" (Mawa'ed Al Rahman)
In almost every street in Egypt you will find Tables of The Merciful which are places where poor people can have an Iftar/suhour for free. The tables are prepared by random people who only wants to help those who can't help themselves, who can't afford to have a proper meal after a long day of fasting. The generosity of Egyptian and their kindness can't be missed during Ramadan.
El-Messaharaty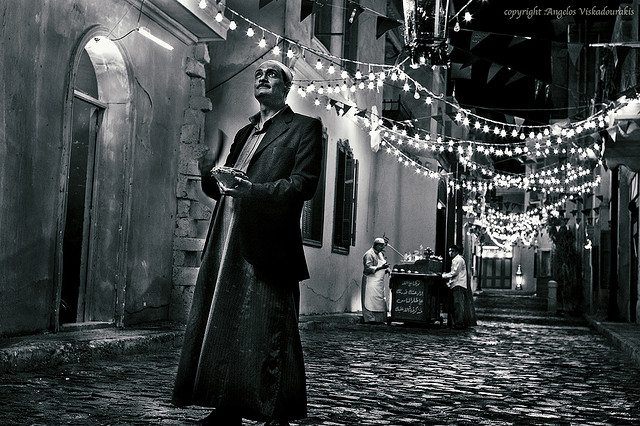 When there were no clocks or alarms to wake people up to have their Suhoor(Ramadan special meal before sunrise), there was this man who would walk in Egypt streets with a small drum, tap on it for an hour or two before sunrise in order to wake people up to eat the last meal of the day. Until this very day, even though we have the technology that can help us wake up it still wouldn't feel like Egypt if we didn't hear the drum of El-Messaharaty.
Ramadan Decorations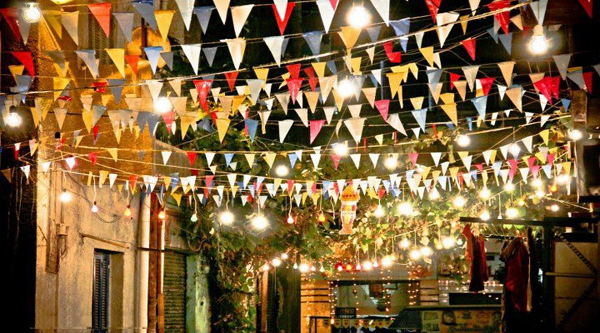 As we said, Ramadan is Egyptians' favorite time of the year, so in order to celebrate that month decoration are set everywhere you see around the country; the streets, the building entrances, the balconies…The Fanus (The Ramadan Latern) is a very important decoration tool for Ramadan decoration. It is like Christmas tree for Christmas… There is Fanous for Ramadan! 
Ramadan Sweets & Drinks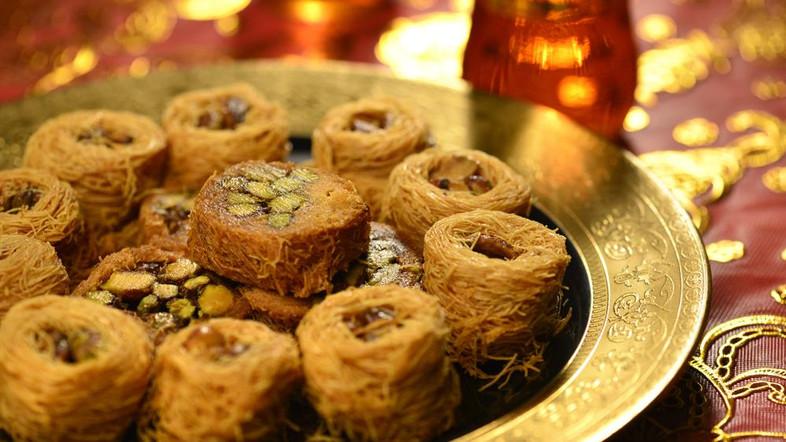 You can't call it Ramadan without the Konafa, the Atayef, the Khoshaf… Egyptians are the masters of sweets when it comes to Ramadan. Let's not forget the drinks, Karkadeh, Amar El Din, Tamer Hindi, Kharoub…you can't spend Ramadan in Egypt without having a taste of them.
The Cultural Events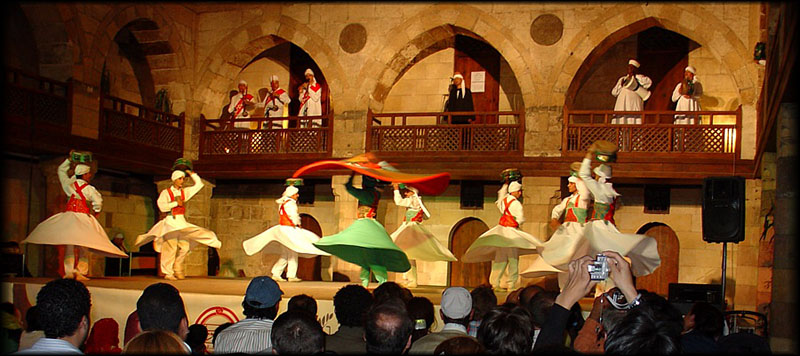 They are mainly events inspired from the folklore and the long history of Egypt such as the Tanura Show, Hasab-Allah Band, The Reda Troupe for Folk Dance…Cairo burst with artistic shows when it's the holy month of the year.
Khan Khalili and Old Fatimid Cairo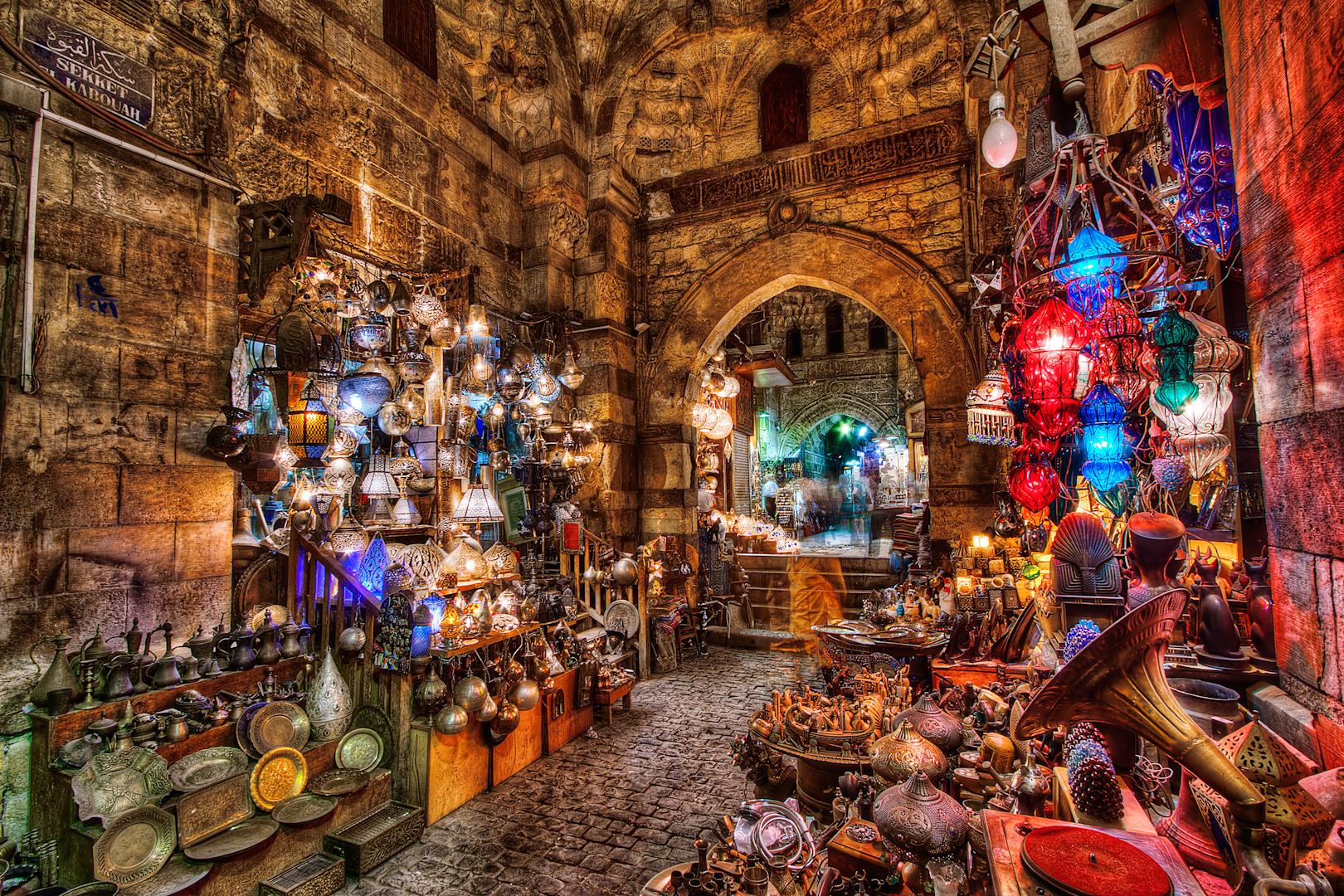 The month of Ramadan is always related with everything nostalgic, with old traditions of the beautiful glorious past! For that reason, it is very famous during the night of Ramadan that people hang out in the cafes in the neighborhood of Fatimid Cairo where old bazars and cafes are situated.