Are the restoration of Tutankhamun's belongings in the laboratories of the Grand Museum done?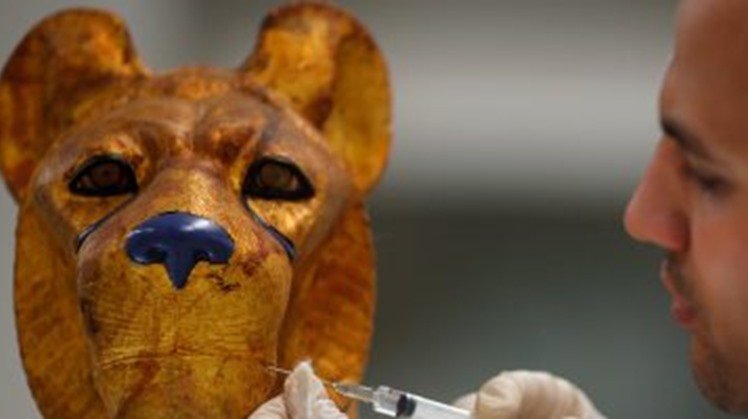 Thu, Oct. 22, 2020
The collection of King Tutankhamun is seen by visitors to the Grand Egyptian Museum in full for the first time since the discovery of the tomb in 1922 AD, and that is when the museum opens next year 2021 AD, and the collection will be displayed on an area of ​​7000 meters, and the restorers in the Grand Museum are working to restore all the pieces that are received From archaeological sites and museums, has the Golden King Collection been restored?

Dr. Al-Tayyeb Abbas confirmed that 99% of King Tutankhamun's holdings have been completed, which are the restoration laboratories in the Grand Egyptian Museum, and the pieces that were in the Tut Gallery abroad, which recently returned from London, have been completed, and they have already been received and entered into the restoration laboratories. With the exception of the 20 pieces that were selected for temporary display in the Sharm el Sheikh Museum and Hurghada.

In exclusive statements to Al-Youm Al-Sabea, Dr. Al-Tayyeb Abbas stated that the rest of the pieces displayed in the Egyptian Museum in Tahrir and pertaining to King Tutankhamun will be transferred before the opening of the Grand Museum, such as the King's mask and the compartments, and they will be moved three months before the opening, or according to What is needed at the time, and we are keen to be displayed in the Tahrir Museum that does not need restoration, so that it is ready for display immediately upon its transfer, because each piece may take about 5 months to restore work.

It is worth noting that the gold king Tutankhamun's holdings, which exceed 5,000 artifacts, are displayed on an area of ​​7,000 square meters, for the first time before the public, and the number of the two fatters in which the Tutankhamun collection will be displayed, will reach 105, displayed in two dedicated halls For the golden king.