Recently released .. "Alexandria: Past and Present" by Muhammad Al-Awad and Yasmine Hussein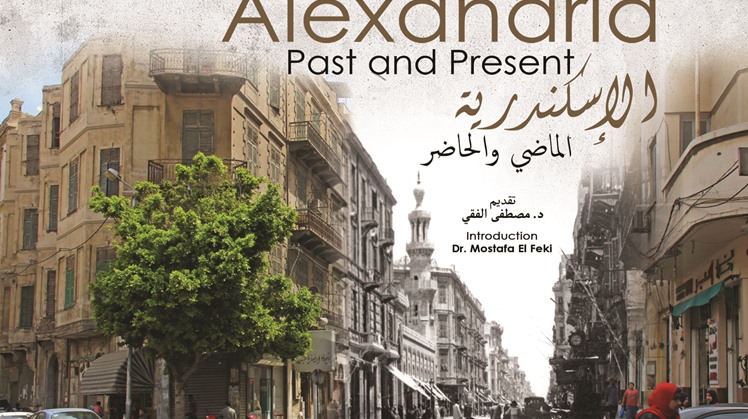 Mon, Oct. 19, 2020
The Alexandria Studies and Mediterranean Civilization Center in the Academic Research Sector of the Bibliotheca Alexandrina published the book "Alexandria Past and Present" by Eng. Muhammad Al-Awad and Yasmine Hussein, presented by Dr. Mostafa El-Feki Director of the Library of Alexandria, who emphasized the library's role in presenting everything related to the past, present and future of Alexandria to the public, to raise cultural awareness about the city.

The book is considered a journey through time and space in the city of Alexandria, where the reader wanders through its streets, squares and gardens in a review of the city's past at the beginning of the twentieth century and its present.


Alexandria is the second capital of Egypt and it was its capital in the past, and it is the capital of the Alexandria Governorate and its largest city, located on the coast of the Mediterranean Sea with a length of about 55 km northwest of the Nile Delta, bordered on the north by the Mediterranean, and Lake Mariout to the south up to 71 km on the Cairo-Alexandria Desert Road. It is bordered on the east by Abu Qir Bay and the city of Idku, and the Sidi Kerir area to the west, until km 36.30 on the Alexandria-Matrouh highway.

Alexandria includes among its many distinctive landmarks, as it has the largest Egyptian seaports (Alexandria Port and Dekheila Port). About 80% of the total Egyptian imports and exports pass through the city, and it also includes the new Library of Alexandria, which can accommodate more than 8 million books, and includes many Museums and archaeological sites such as Qait Bey Citadel, the Pillar As-Sawari, and others. The population of Alexandria is about 4,123,869 people (according to the 2006 census), working in commercial, industrial and agricultural activities. Alexandria is divided into nine administrative districts: Hay Awal El-Montaza, Hay Thanan El-Montazah, Hay Sharq, Hay Wasat, Hay West, Hay Al-Gomrok, Al-Ajami District, Awal Al-Amiriya District, and Thani Al-Amiriya District.